Swim Report – October 22, 2016 – Bright and Brisk
Since we haven't yet turned our clocks back, sunrise is around 7:05am these days. This later swim time gives us a bit more sleep which we definitely need to help fortify us from the cooler fall weather.
Fortunately, we got lucky this morning and managed to avoid the overcast skies that appear this time of year. So despite it being a crisp 40F outside, we had lots of sunshine that really helped take the edge off of the 57.0F lake.
Nine of us met out at L1 just before sunrise, and it sure was a spectacular one! We snapped several shots of nature's show and then suited up in the nippy weather before going out to the lake to warm up.
I was able to do a full mile this time, although the swells were deceptively stronger than last week – particularly on the way back to L1. But the lake definitely hasn't turned over yet. So we may still have a few weeks left of lake temps above the 50F level.
One can only hope!
Autumn skyline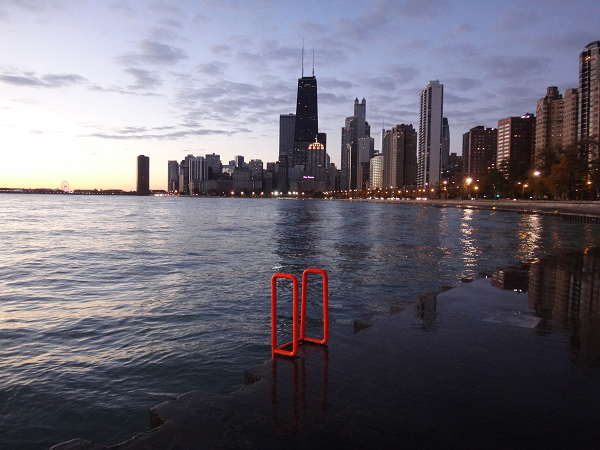 The 7:00am crew
Sunrise sequence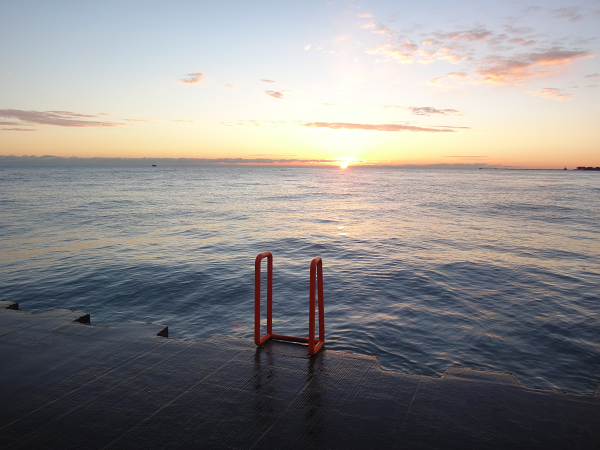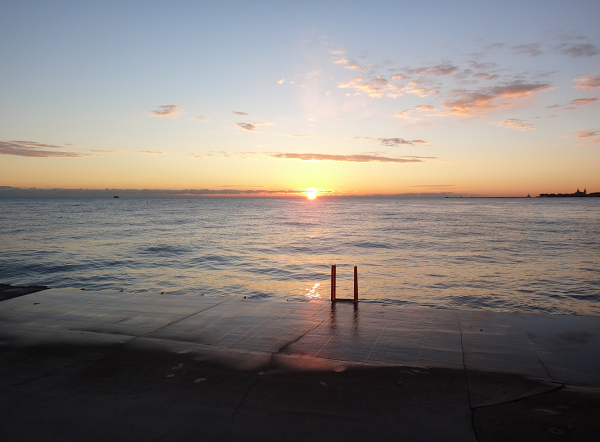 Peter and Jeff at the beach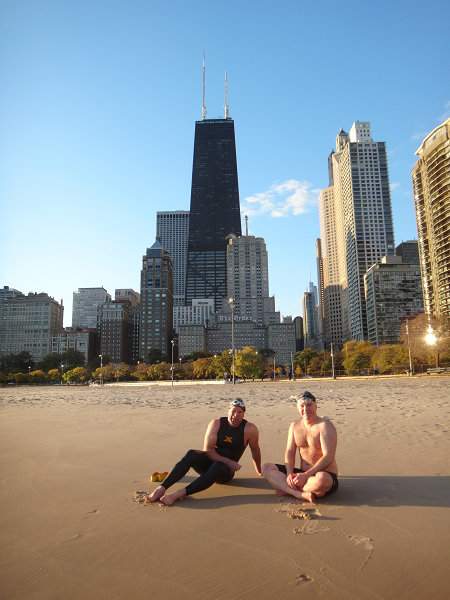 Steve, Lake Monster 433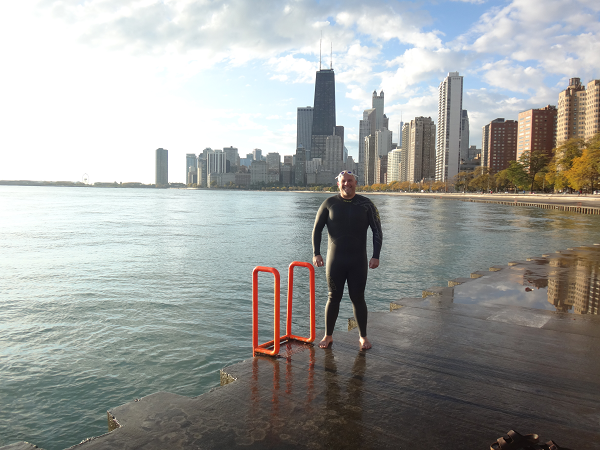 Caitlin, Lake Monster 434