We managed to punch through the 60F ceiling at our last meetup, and I was hoping to get something similar this Saturday. And while the surface temp reading came in at a promising 61F, the in-swim mercury read a solid 59F. So fat chance on reversing this trend anytime soon!
We didn't have the benefit of a calm and sunny morning this time. But that still did not deter the ten hearty Lake Monsters who showed up at the super late hour of 7:00am to get in an autumn swim. The air temp was around 53F at the lakefront, and it came across a bit nippier thanks to a sustained 5 – 10 mph wind from the southwest. So we wasted little time in preparation and quickly got in the water where it was mercifully warmer!
I was fighting off the beginnings of a head cold, so I only managed to get in just over 1/2 mile this time. But it was still a fantastic swim as the water was quite clear with only a slight swell to contend with.
Because I wasn't in the water as long as the last few swims, I didn't have as much of an afterdrop once I got out. Also, I remembered to bring a thermos of hot tea this time – a very wise decision which I shall be repeating from this point forward!
The Autumn crew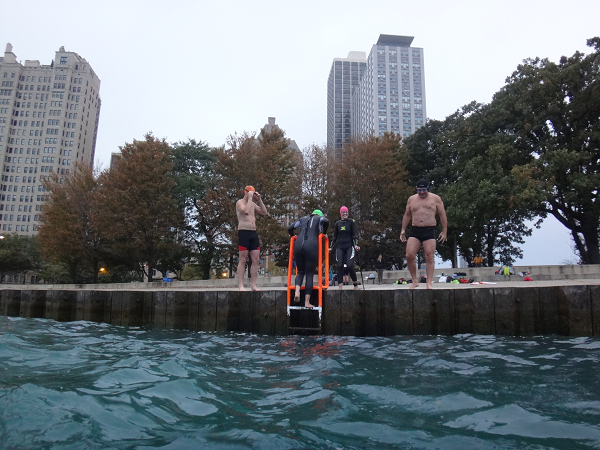 Lake Monster action shots!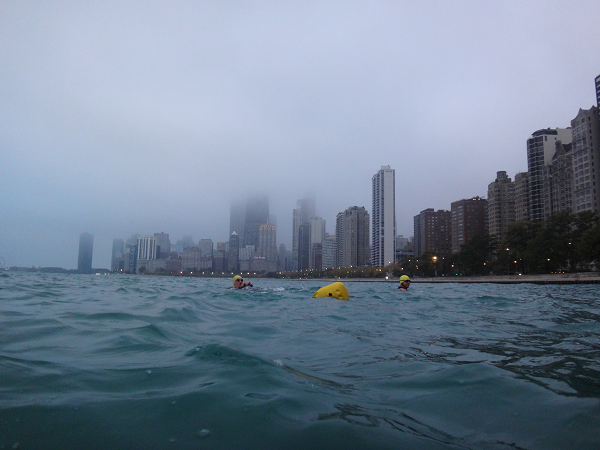 John, Lake Monster 431, hailing all the way from the UK!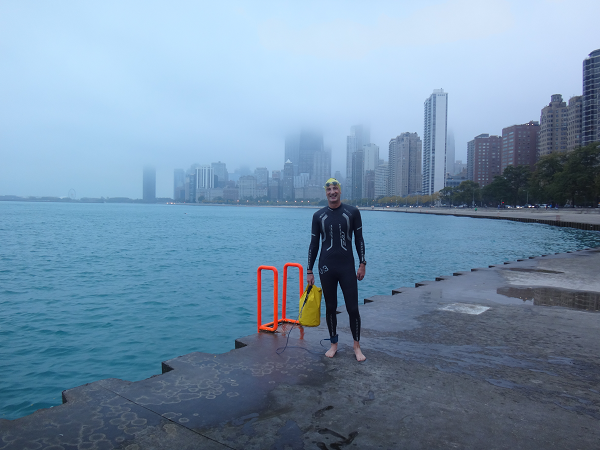 Amber, Lake Monster 432 (congrats!)