Swim Report – October 15, 2017 – Deluge
Three of us met out at L1 yesterday morning at the tail end of this weekend's inundation. Despite the gusty wind conditions outside, the lake was as calm as could be. Plus the official water temperature came in at a balmy 63.4F – not bad at all!
I swam to the 1/4 mile point before turning back, so about 1/2 mile total. Post-swim was a bit nippy as the air temperature was only 61F and we didn't get much of anything in terms of sunshine. But the skies were starting to clear up a bit at that point, so we definitely timed everything right!
Drizzly morning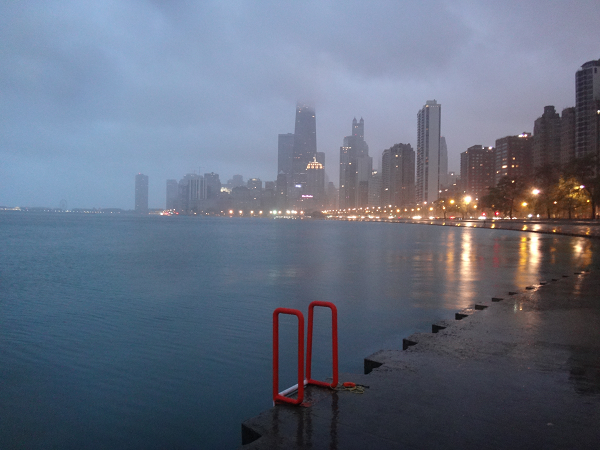 Other L1 swimmers
In-swim shots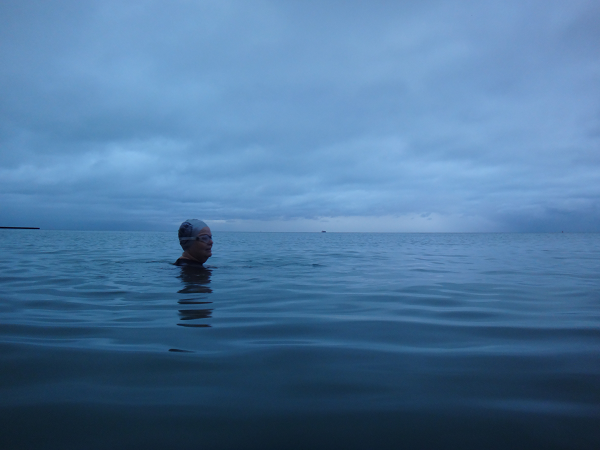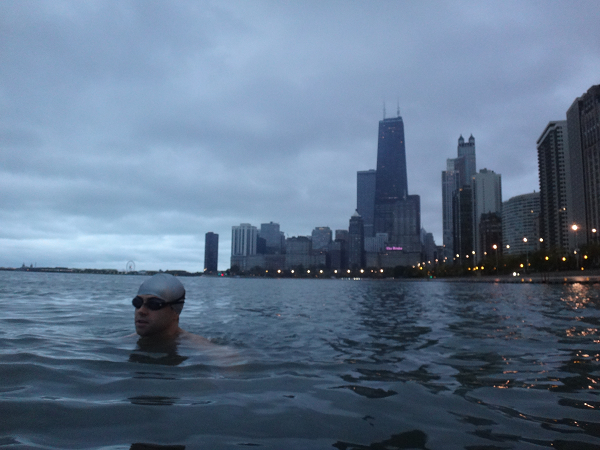 Swim finish!