Five intrepid Lake Monsters met out at L1 to get in a swim. Fortunately for us, the wind gods decided to sleep in, giving us a completely calm and flat lake. But the Autumn spirits never give anything up for free as we found out once we got in the lake!
The surface temperature came in at a crisp 51.1F, but the official in-swim temperature was 50.4F – not yet cracking the floor, but pretty darn close! We didn't really have any sunshine with all the foggy conditions, but we were fortunate enough to have a 57F air temperature. So things could have been much worse!
I didn't don a wetsuit, but I did layer a neoprene cap over my swim cap to help keep my head insulated. I also decided to experiment with a new pair of 3mm neoprene shorts, which turned out to be an absolute godsend. But the real key was the copious layer of shea butter I smeared all over my exposed arms, legs, neck and torso. That really took the edge off of a nippy lake!
The first two minutes were a bit of a pain – literally – as I had to endure a low level ice cream headache. But once that subsided, I was able to get a pretty decent swim rhythm in the completely flat lake.
As it has been two weeks since my last swim, I wasn't planning on doing a longer workout. But the calm conditions made it pretty easy to get in a 1/2 mile, and I was actually quite comfortable for most of the time in the water.
Post-swim was its usually frenetic ritual of drying off and switching into dry clothes before the afterdrop reared its ugly head. But it turned out not to be as intense as I was expecting.
Hopefully this means that I'm acclimating quicker these days!
Morning fog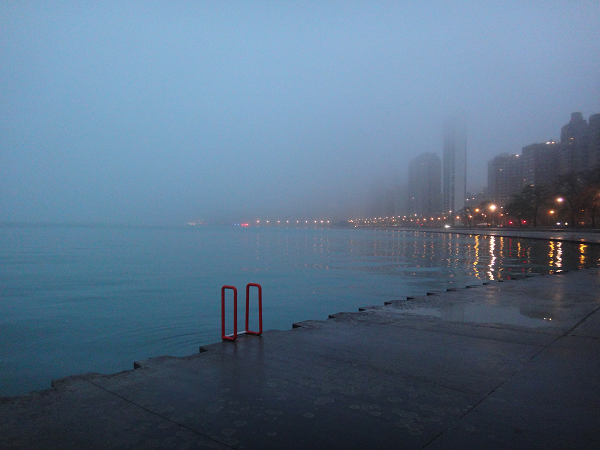 November Lake Monsters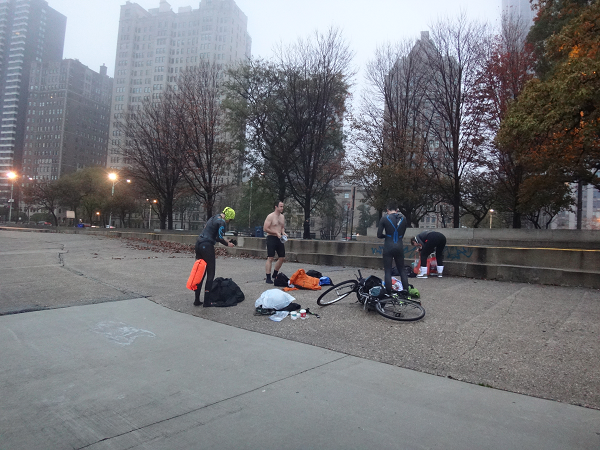 Into the mist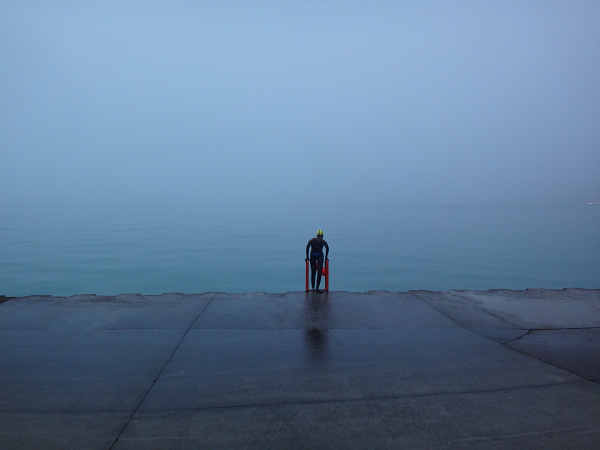 At the halfway point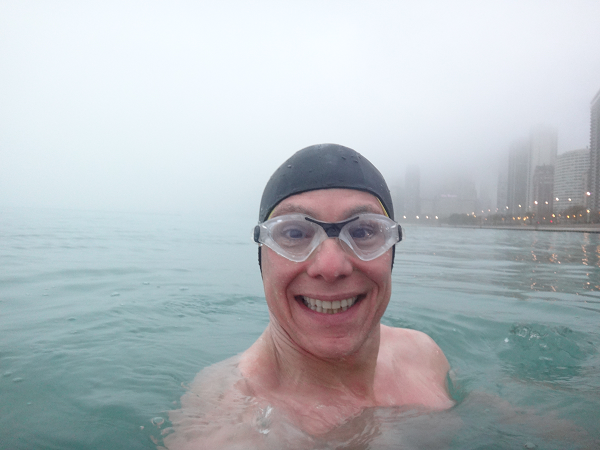 L1 post-swim