A larger than expected group of hearty Lake Monsters met out at L1 to take on big bad Lake Michigan. Unfortunately, L1 was a chaotic mess with 5+ foot waves and a completely unnavigable swim area. So we opted for Plan B and hightailed it down to Ohio Street Beach.
The breakwaters at OSB gave us much better swim conditions, but it was still very much of a "washing machine" out in the water. Still, several of us got in close to 1/2 mile out in the chops before heading back to the beach.
I opted to go with a wetsuit for the first time since April, so the swim itself was pretty tolerable. I didn't have my thermometer on hand, so I am estimating the lake temperature at around 48F just based on the "pain factor" on my hands and feet (I had forgotten my gloves and foot covers – I shan't be making that mistake again!).
We didn't get any snow at 7:00am, so we missed the opportunity to get in our first official "snow swim" of the year. But we still earned our Lake Monster stripes in the constant sleet and 37F air temperature.
Aren't you envious?
A raucous L1 swim area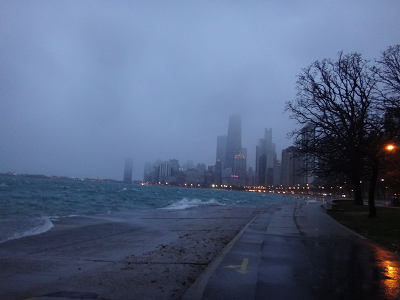 Ohio Street Beach!
Swim shots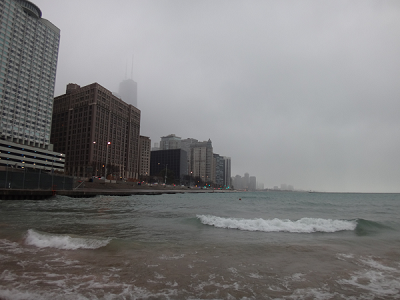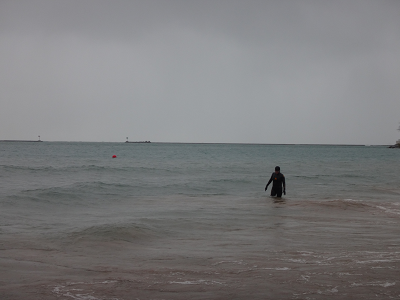 The mess at L1