Swim Report – May 27, 2017 – Holiday Weekend!
The weatherman was wrong for once. Instead of scattered thunderstorms, we had lots of sun for Memorial Day weekend along with a perfectly swimmable lake. Not that anyone complained, of course…
To be honest, things weren't looking too good on Friday night. It was rather cold and rainy, and I wasn't sure what to expect at 5:20am the next morning. But fate was kind to us, and things pretty much cleared up by the time I hit the sack.
I had to hustle out to the swim site the following morning as I was running a bit late. But I got there with a few minutes to spare before the sunrise. And it sure was a beauty!
The lake temp came in at a very respectable 57.6F and climbing, so we got on our gear and got in the lake right away. I had been fighting off a bad cold the entire week, so it was a bit more of a challenge acclimating to the lake at first. But I soon found my groove and started heading south.
I made it to the 1/8 mile mark and started to get a bit fatigued. Apparently the cold still had its claws in me pretty tightly. So I backtracked a bit and did a leisurely swim out to the buoys. By then the morning clouds had burned off, so you had a clear view from one of the best places to see the skyline.
I hung out by the buoys for a short while before heading back to L1. By then the sun was out in full force and the air temperature had gotten up to the low 60Fs.
I wish I could brag to you all and say that we got the best part of the weekend on Saturday morning. But things just kept getting better and better through today. And since the beaches are now officially open, it is officially time for all of you to ditch those nasty indoor pools and get out to the lake – where you belong!
Lakefront at dawn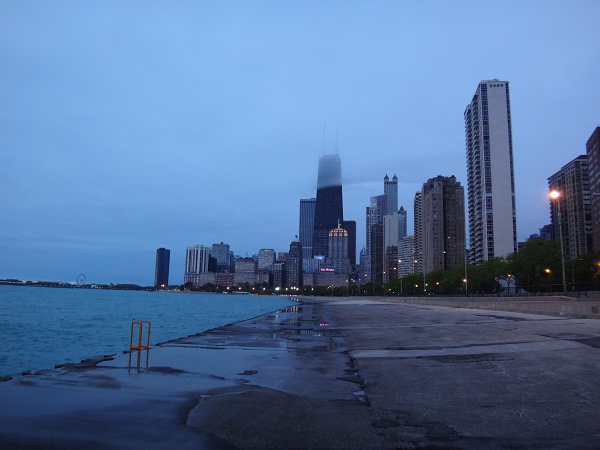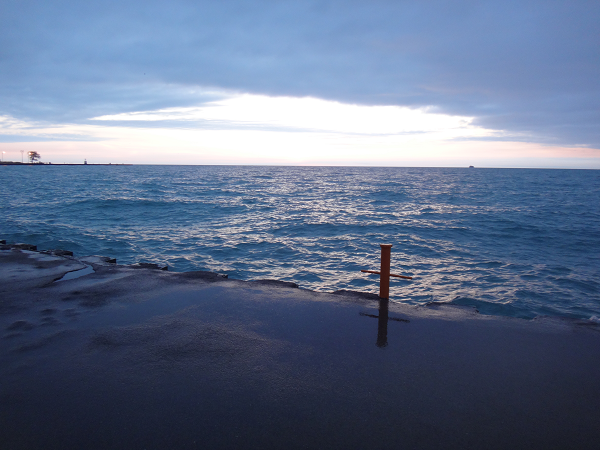 Sunrise!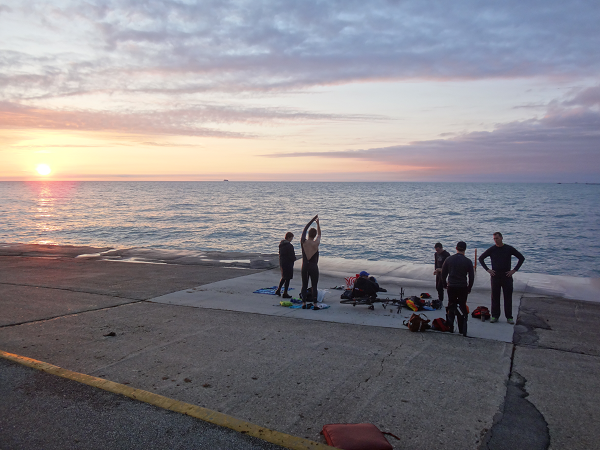 Lake Monsters in action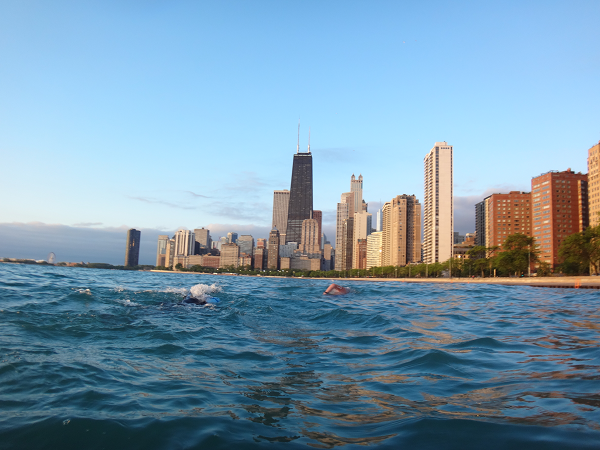 Out by the buoy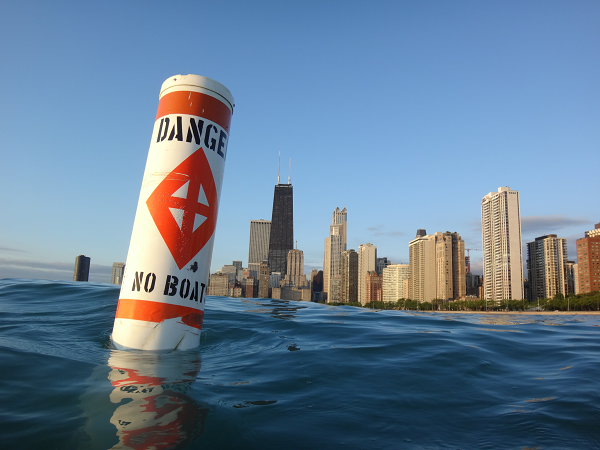 Luke, Lake Monster 437 (congrats!)
Friday night Hancock
Memorial Weekend J-Turn