Swim Report – May 22, 2010 – The Fog Monsters
Who says you need to go to SF Bay for a cold and foggy swim? Here we are at L1 right after a low visibility out-and-back jaunt to Oak Street Beach:
Amanda, Nick, and new Lake Monster Ned joined me (or shall we say, outpaced me) for the 1 mile swim in a 55F Lake Michigan. The fog really settled in during the return leg – and I don't think any of us swam a straight route back! Needless to say, it was certainly an adventure!
Foggy morning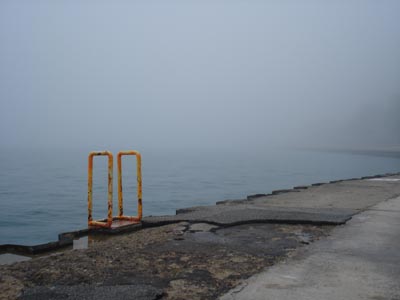 Ned, Lake Monster 43 (congrats!)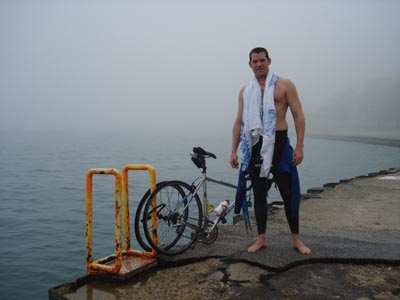 Surreal self portrait