Nick made a surprise appearance at L1 and accompanied Marton, Fred, and I out for what turned out to be yet another amazing winter swim…
Ma Nature was very generous and gave us a 38F air temperature along with a mirror flat lake. But she insisted we earn our keep with the ladder, which was completely encased in ice. So we donned our safety glasses, grabbed the pickaxe, and got to work!
Once we had a clear entry/exit point, we suited up and got in the lake. I was only able to make it to the 1/4 mile mark before running into an impenetrable sheet of ice. But by then my fingertips were reminding me of the need for warmth. So I snapped a few shots while in the drink and headed back.
We had our own little private "cabana" area right by the ladder thanks to a large ice wall that had formed on the concrete. But with no wind whatsoever and plenty of sunshine, we really didn't need any other protection from the cold!
All in all, another fantastic experience out at the lake that just underscored to all of us that Spring is just around the corner!
Iced over L1
Are we swimming or ice climbing?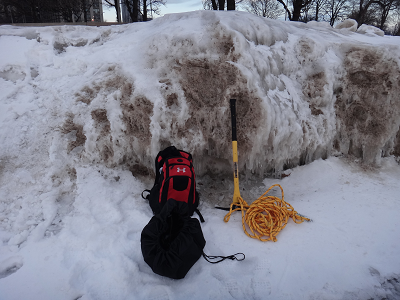 Clearing the ladder
Success!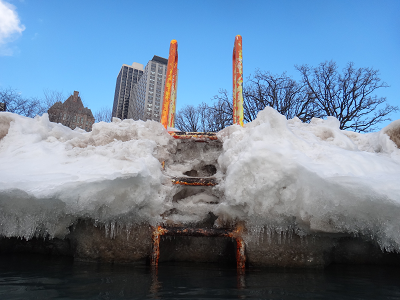 Our swim lane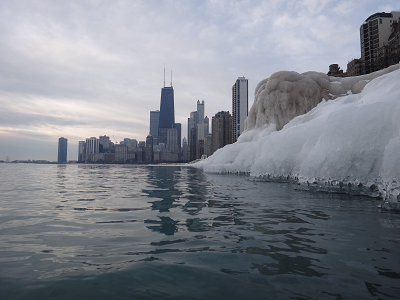 Ice Monsters in action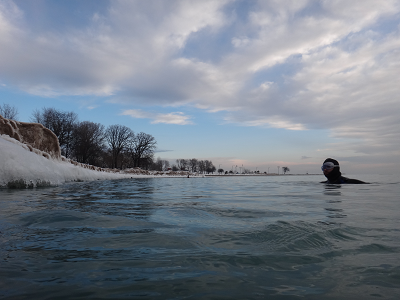 At the halfway point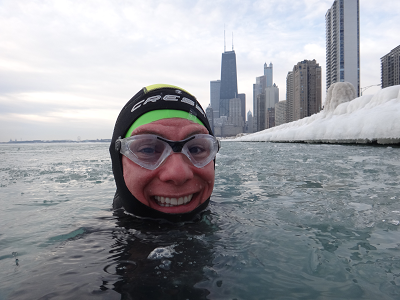 In-swim video
Pre-swim video