Just a quick report since the weather is gorgeous outside, and I do not want to spend too much time indoors!
Marton and I met out at L1 just before sunrise (7:15am), and the lakefront was quite different from last week! The swim area was completely ice free, and all the ladders were fully accessible thanks to the warm spell we've had all this week.
I decided to get an official lake temperature reading, and it came in at a fiery 39F! So given this – along with a 48F air temperature – I decided to forego the wetsuit and go in with my thermo rash guard and neoprene jammers.
The first few minutes, while challenging, were not as uncomfortable as I was expecting. My legs hurt a bit initially since they were not used to being fully exposed to these temperatures. But this soon passed, and Marton and I were able to get in a 1/2 mile swim in the wonderfully clear, blue lake.
Post swim was a bit of a challenge as well since I had a rather lengthy afterdrop. But I think it's safe to say that we've definitely turned the corner on the winter!
Last Saturday sunrise of the winter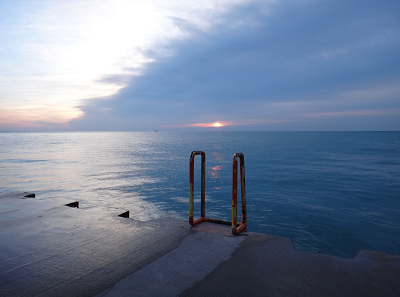 Almost completely ice free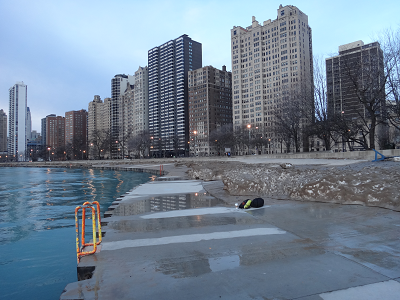 Clear swimming conditions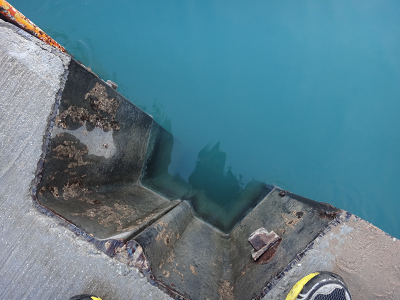 Another swimmer beat us to the lake!