We got up an hour earlier this morning and headed out to MSW. However, Dave scouted out the area beforehand and deemed it to be unswimmable due to the proliferation of fishermen casting their hooks off of the south wall. So thinking quickly, we decided to check out the shoreline across the way at the infamous "Ladder X."
Fortunately, we were able to get into the 36F lake and do a quick swim. But we decided to do shorter laps since the waves were already picking up.
Post-swim was a bit of a challenge since we had a longer walk to the parking lot. Also, my new gloves did not fare very well in the colder water (FYI, do NOT buy Pinnacle 5/4mm Merino Neo Velcro Diving Gloves if you value your fingers).
But we can now add another notch to our swim site belts with this successful outing at a new location.
Pre-swim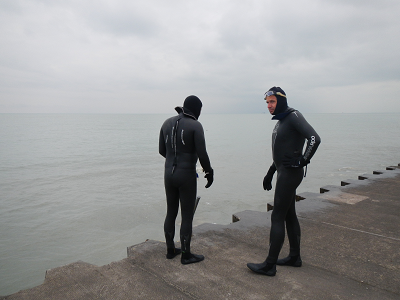 Dave taking off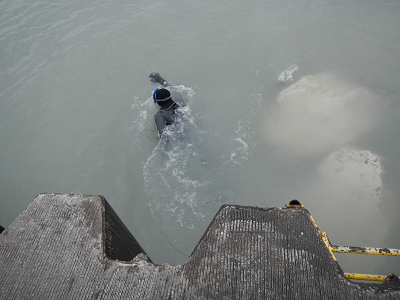 Post-swim pineapple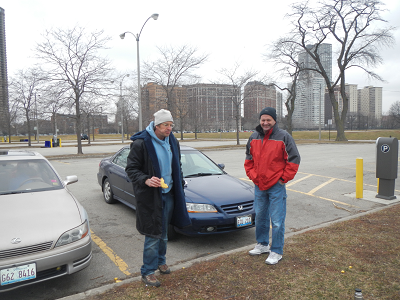 This morning's video!