Charles Cushman was born in the small southern Indiana town of Poseyville in 1896. Like many other young and enterprising Midwesterners, he felt the draw of Chicago and made it his home for a large part of his adult life. But he also had a very interesting hobby.
He took pictures. Lots of pictures. Over 14,500 to be more precise – and quite a few of our fair city and lake!
When he died in 1972, he bequeathed his entire photo collection to his alma mater, Indiana University. You can check out the entire collection – taken between 1938 to 1969 – at this link.
But here are just a few swimming and lake-related ones that he took in Chicago circa 1941 – mostly around Promontory Point. As you can see, Mr. Cushman had an appreciation for feminine pulchritude!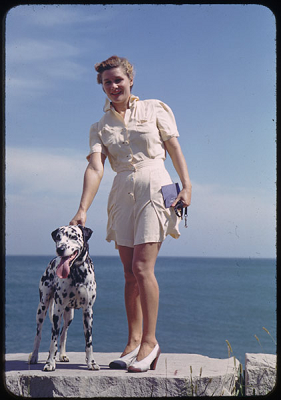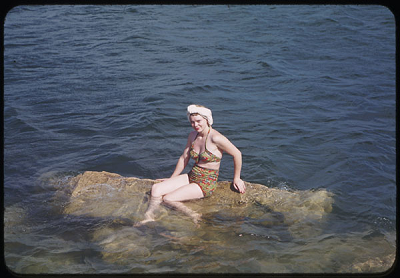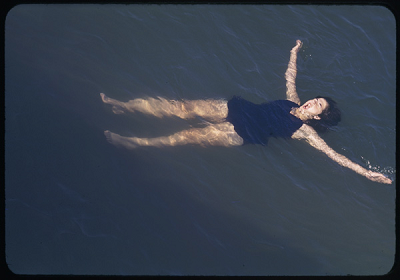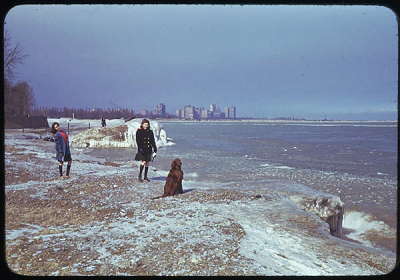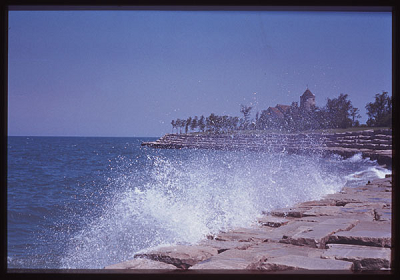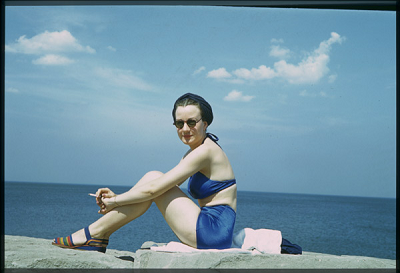 And my favorite, circus clown Paul Wenzel training his goose between shows!