After an insane week at work, the last thing I wanted to do was to get up at 4:15am to make it out to L1 in time for the sunrise. But in the end, it was well worth the loss of sleep!
The pre-dawn air temperature came in at a crisp 49F, and I could see my breath as I scurried out to my car. With almost no traffic on the streets, I made it out to the lake front with plenty of time to spare for the 5:15am sunrise. The sun hadn't yet made its appearance, but you could already see the first waves of bright colors on the horizon. So I knew it was going to be quite remarkable!
For such a painfully early swim time, we actually had a great turnout. Nick, Mike, Ben, Brett, and Andrew showed up along with new Lake Monsters Fe, Anie, and Bart. We socialized a bit and started around 5:45am. By then the sun had risen and the air temperature was around 58F – just slightly under the lake temperature of 60F!
The lake had a slight swell to it that you didn't really notice until you were at the beach. But it wasn't anything that interfered with the swim.
Bottom line, another morning in paradise!
June sunrise
Lake Monster gathering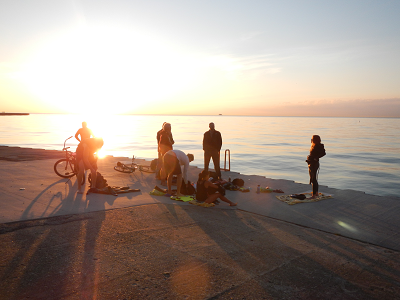 Pre-swim view looking south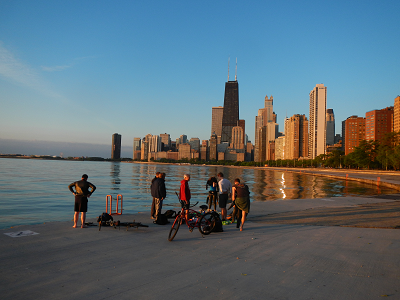 Entry point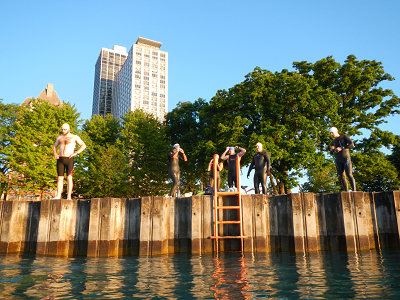 Happy Lake Monster mid-swim
At the beach
Fe, Lake Monster 225
Anie, Lake Monster 226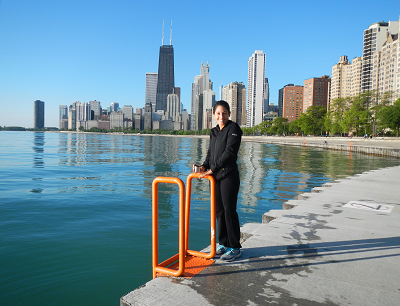 Bart, Lake Monster 227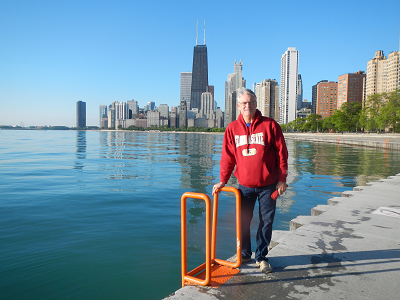 One last look back!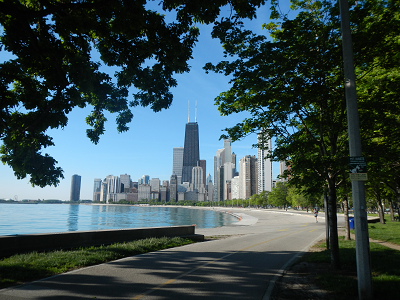 Video compilation