Despite the forecasted thunderstorms and 19mph winds, we once again managed to luck out at 5:30am…
Six of us made it out to L1 in time to see a very brief sliver of a sunrise. The lake temperature came in at a balmy 57.7F with some occasional gusts agitating the water. But we didn't get anything that strong or sustained. So overall, we had pretty good conditions for the out-and-back to Oak Street Beach.
Ben and Andrew showed up along with new Lake Monsters Desiree, John, and Brett (if I butchered anyone's names, please let me know!). We waited around for about 15 minutes, and by that time the sun had reappeared above the cloud bank. So we all got in the lake and headed south.
It is worth noting however, that the water temperature was certainly not uniform. You could definitely feel a much colder thermocline layer about one meter below the surface. And there were some random cold patches – including one real bone-chiller just off of L1 that was quite a shock to swim through just as we were finishing up. But by then the sun was out in full force, so the post-swim afterdrop was rather mild.
As always, great times and great people!
Sunrise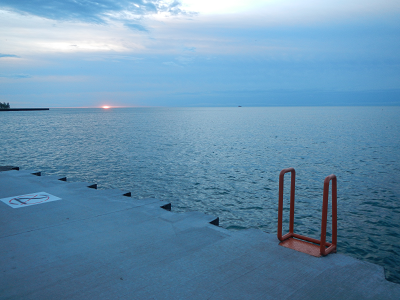 Gearing up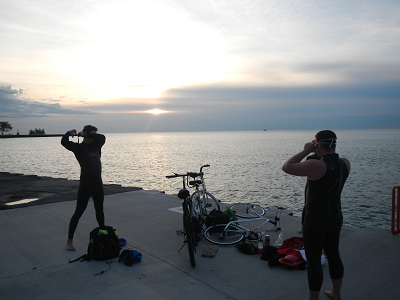 Mid-swim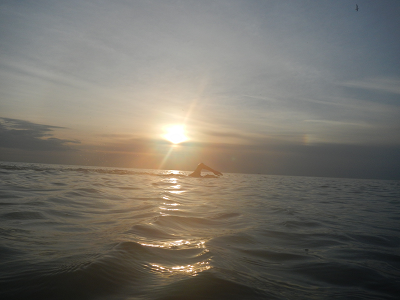 At the beach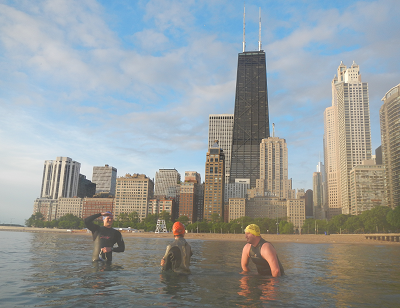 More socializing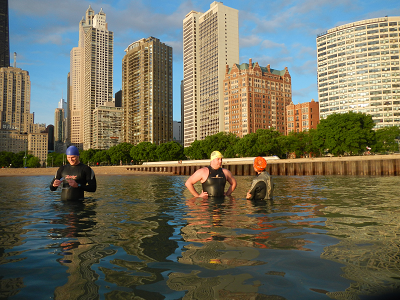 Desiree, Lake Monster 222 (congrats!)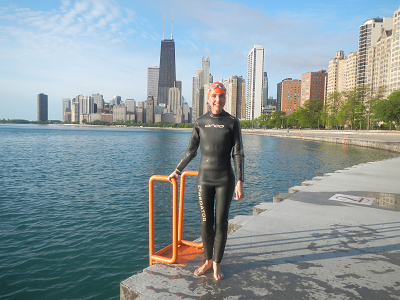 John, Lake Monster 223 (congrats!)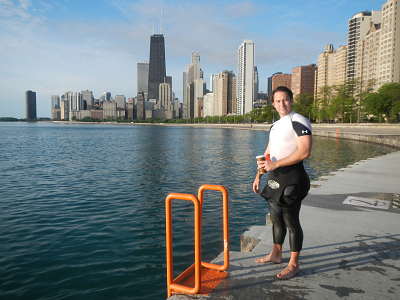 Brett, Lake Monster 224 (congrats!)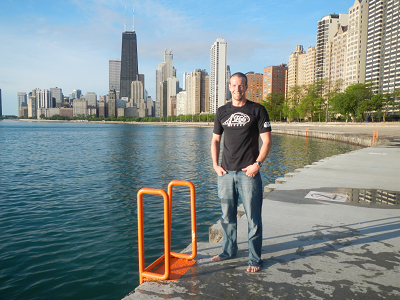 This morning's video compilation: