According to the Chicago Tribune, 63F is "dangerously cold" water. However, Lake Monsters seem to thrive in these conditions…
As we edge closer and closer to the summer solstice, the sunrises (and swim times) grow ever earlier. And yet we have been getting more and more people showing up in the wee hours of the morning to partake in our weekly ritual of awesomeness. So much for logic!
We had about 20 swimmers show up at L1 just before 5:15am on Saturday, and they were all treated to a magnificent show once the sun started to blaze above the eastern horizon. As noted above, the lake came in at a surprisingly warm 63F with perfectly flat and clear swimming conditions. So as soon as the sun was fully out in force, we all got in the lake.
In the absence of any chops or currents, the swim to and from Oak Street Beach was an easy glide through the water. As such, I was able to work on my bilateral breathing – something which proved to be indispensable given the blinding glare of the sunrise whenever I took and eastward-facing breath.
A group of us met briefly at Oak Street Beach before heading back to L1. I was a little chilled during the first 10 minutes after getting out of the water. But I didn't really have a noticable afterdrop this time. So I can accurately say that Summer has finally arrived at L1 (in more ways than one)!
(P.S. – congrats to all the new Lake Monsters!)
Daybreak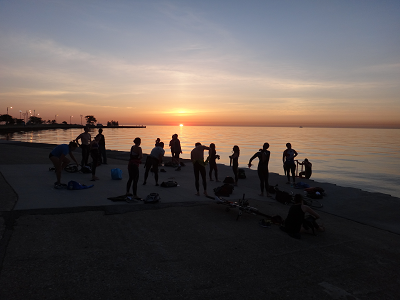 Checking out the sunrise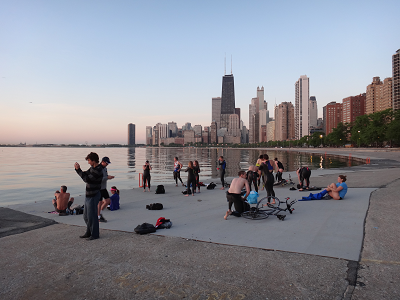 First brave swimmer!
They're off!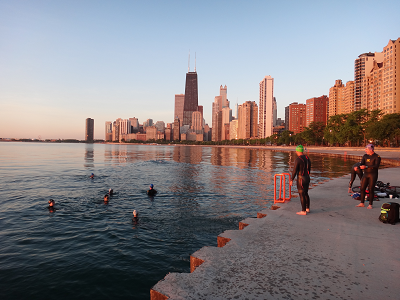 Michele, Lake Monster 294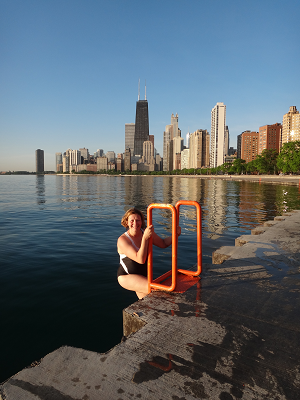 Steve, Lake Monster 295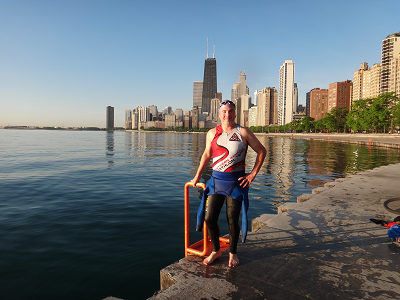 Cady, Lake Monster 296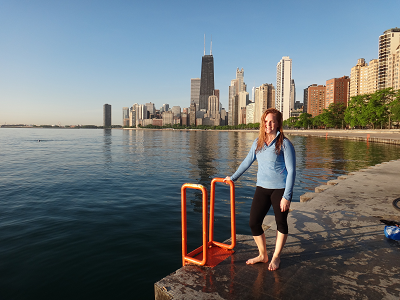 Jim, Lake Monster 297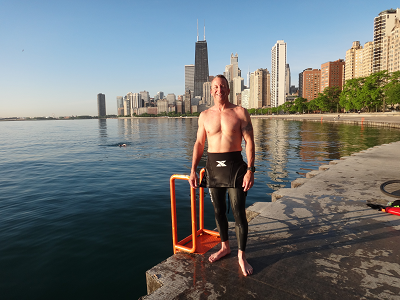 Luke, Lake Monster 298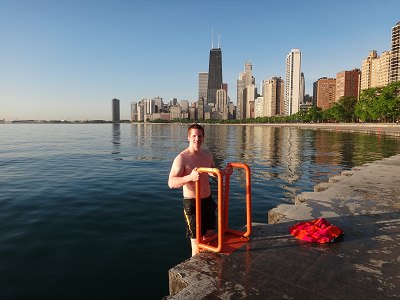 Video at the beach!