The water temperature in Maine is cold – just the way it should be during the height of summer!
After a very early morning and several strenuous hikes, we decided to chill out (literally and figuratively) at Sand Beach in Acadia National Park. The ocean temperature came in at a crisp 59F, which was a welcome relief to the 75F+ lake temps we've been getting out at L1!
I got in a quick 1/3 mile and was amazed at how much more buoyant one is in the salt water. It's a great contrast to the OWC swim site, so definitely check it out if you're ever in the area!
Sunrise from Cadillac Mountain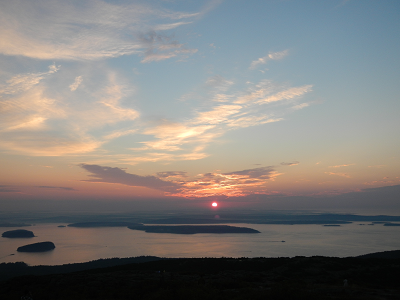 Sand Beach
The author in the Atlantic
Sunset at Schoodic Peninsula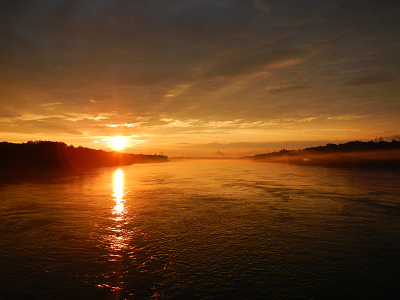 Sand Beach video: