Following a sweltering Memorial Day weekend, the air temperature dropped late last week and gave us some rather unseasonably cool weather for the start of June. But lucky for us, the string of 90F+ days really made an impact on the lake!
I arrived at L1 shortly before 5:15am. The lake was a bit of a bear with 2 to 3 foot swells driven by a sustained wind from the northeast. But the surface temperature came in at 62.5F – rather unexpectedly high! Given these conditions, I went in with just my jammers, goggles, and a neoprene cap.
The swim start was a bit bracing as I hadn't done any pre-swim preparation. But any initial discomfort soon dissipated in the uniformly warm 62.6F lake. As with last week, I did 1/2 mile total with the return leg being slightly more challenging as I had to swim directly into the current.
But even with the cooler weather and overcast skies, it was still a great morning to get in a swim. Not only did we have an amazing (although rather fleeting) sunrise, but we also had the most spectacular swim backdrop as you can see by the photos.
Happy June!
A brief but splendid sunrise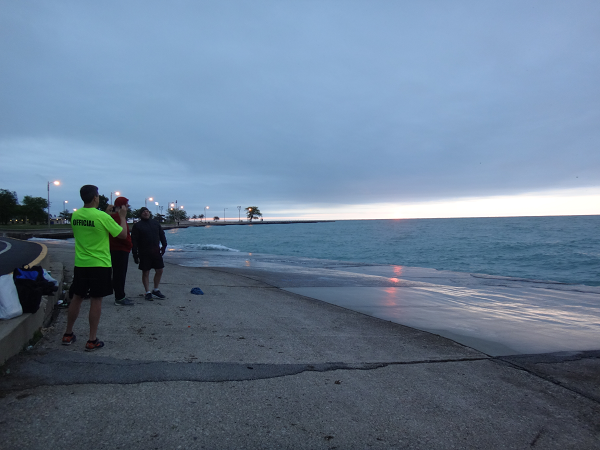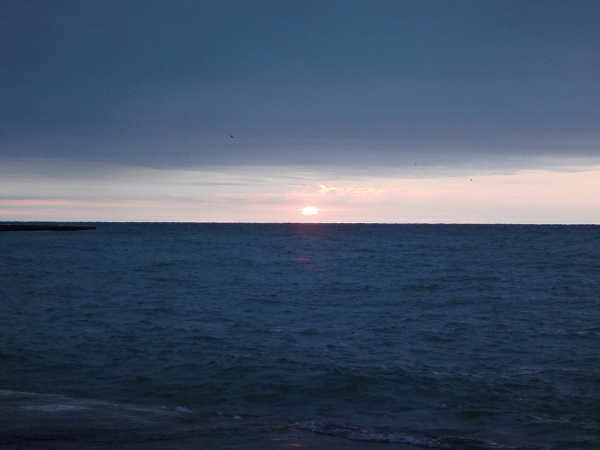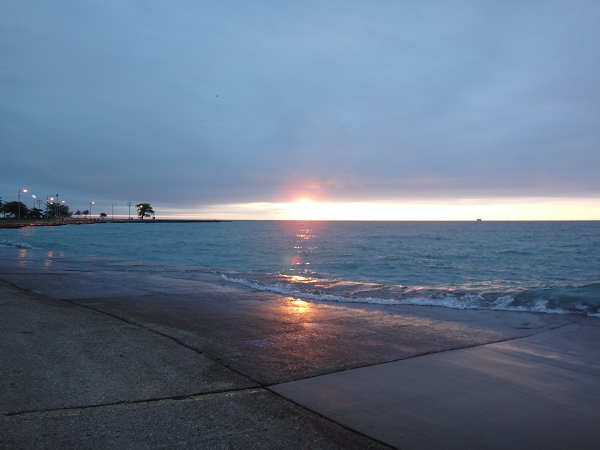 Lake Monsters in their element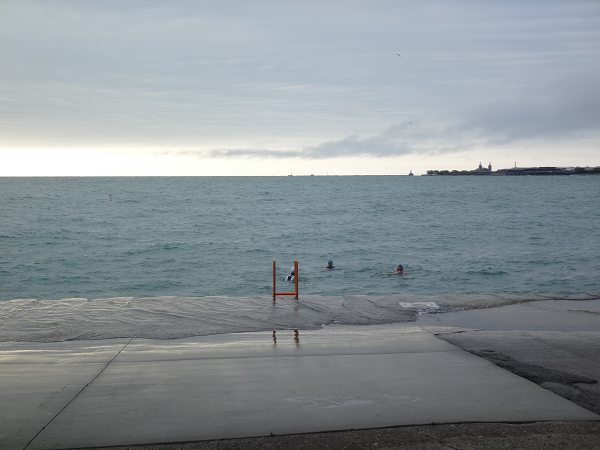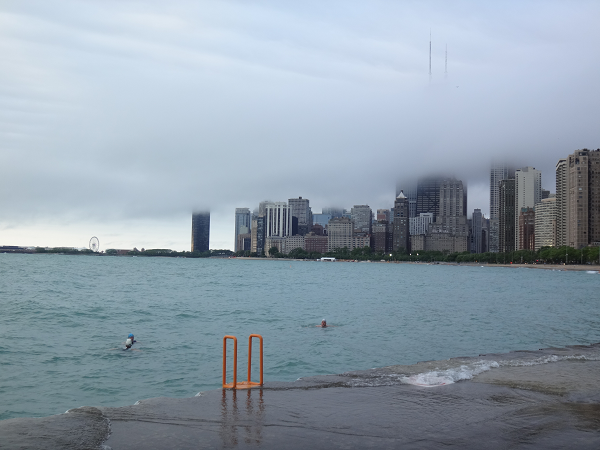 Matt, Lake Monster 485 (congrats!)