We're closing in on the summer solstice, so the sunrises are pretty darn early these days. Nevertheless, a whole crowd came out this morning at 5:30am to get in what was easily our best swim of 2011.
The air temp was around 67F when we arrived, and the sun was still behind some low lying clouds. But we could see clear skies to the west, so we knew we'd have a bright and sunny morning once we got in the water. And the lake did not disappoint…
I took several readings, and the water temperature came in at 60F. I jumped in with just my jammers and cap and was a bit shocked at how warm the lake felt. I'm estimating that the temperature on the way back was in the 61F – 62F range.
The L1 crowd included many regulars (including Laura, Danny, Nick, Jenni, Joe, Matt) as well as four new faces – all of whom earned their Lake Monster stripes (congrats!). And we all agreed that this was definitely not the morning to sleep in.
So why did you?!?
The 5:30am crew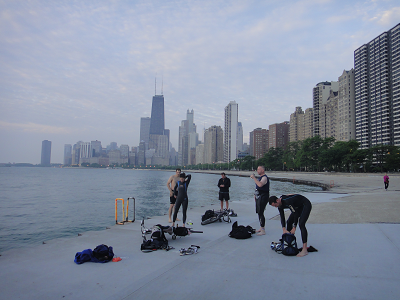 Sunrise at water level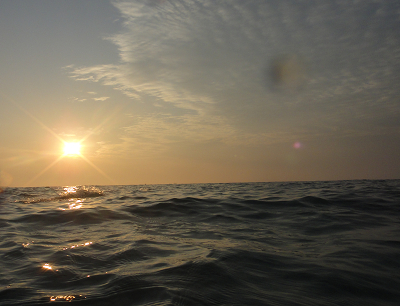 On to the beach!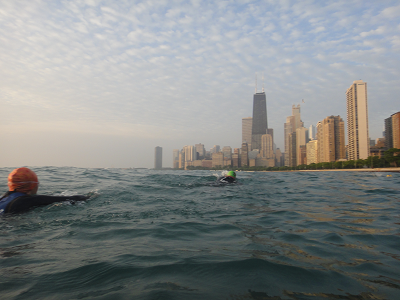 Martin (Lake Monster #102)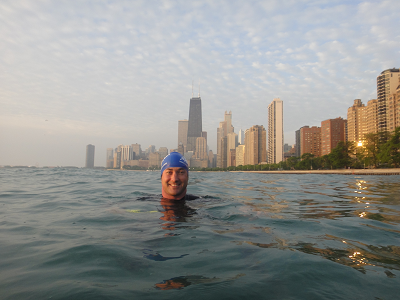 John (Lake Monster #103)
Matt and Laura with Sharon (Lake Monster #104)
Class picture at Oak Street Beach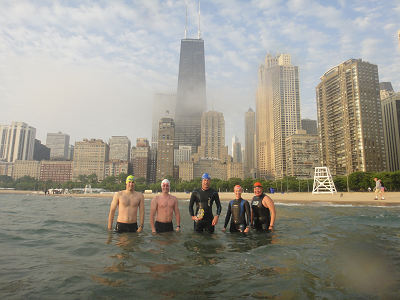 The author at the bottom of "the pool"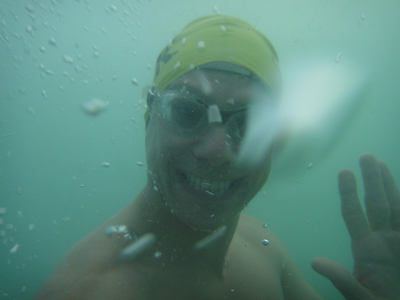 Today's video!