Swim Report – July 23, 2016 – WGN Edition
Saturday morning was a real scorcher, with the air temperature already coming in at a sultry 80F at 4:30am. But that didn't keep people from making it out to world famous L1!
I had set the meetup time for 5:30am, but sunrise didn't officially happen until about seven minutes later – and boy was it a magnificent one! So that gave the large and growing crowd of morning swimmers a pleasant distraction along with plenty of time to socialize before getting into the lake.
The surface temperature came in at 68F, but we had some mild thermocline pockets lingering around the shoreline that brought the average in-swim temperature to around 67F (these intensified as the morning progressed, and there were some rather crisp swim conditions by the time I finished my swim clinic a few hours later!).
The swim conditions were ideal – almost perfectly calm with great visibility due to the colder bottom layers. I managed to make it 1/2 mile to the beach before heading back to L1 on foot. By that time, several of the others were just finishing up and re-congregating at our idyllic swim spot.
I spent the next several minutes taking pictures of all the new Lake Monsters and officially incorporating them into the "tribe." And all our revelry did not go unnoticed. A WGN film crew happened to be out at the lakefront, and they graciously did a quick video spot on us!
Hope to see you out at the lake soon!
The L1 scene at sunrise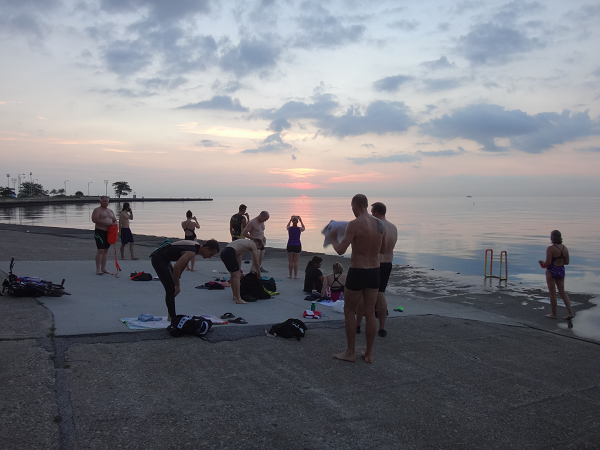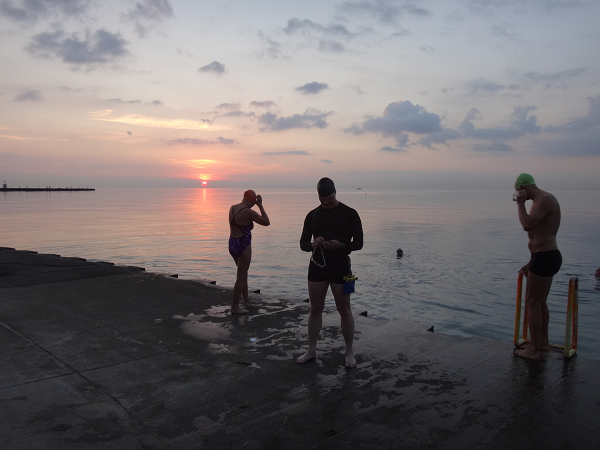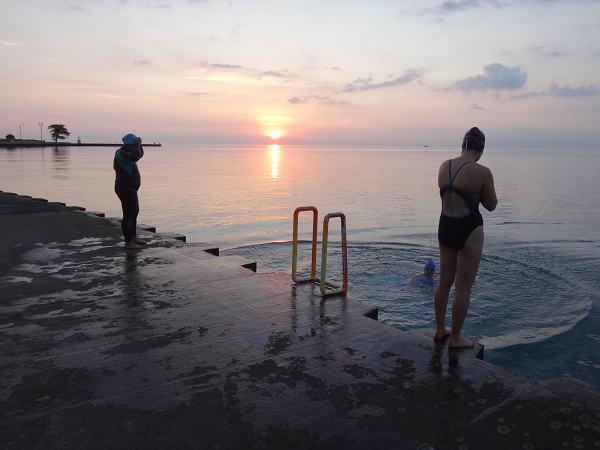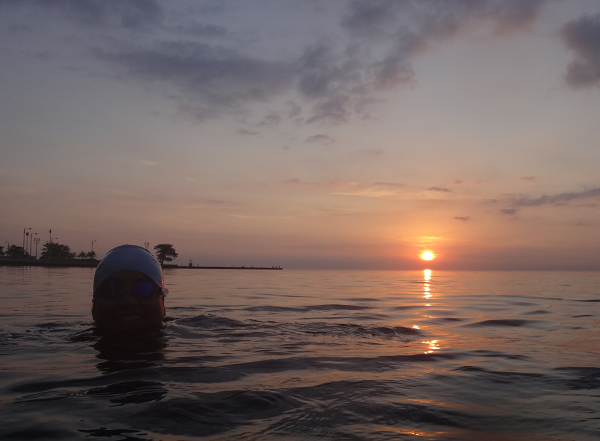 Melissa, a triumphant Lake Monster 409!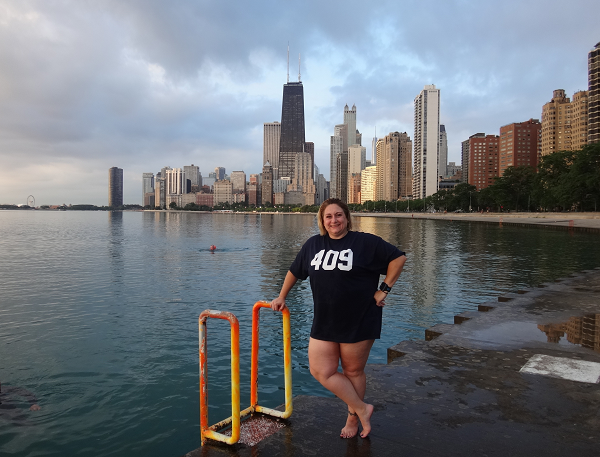 Sybil, Lake Monster 410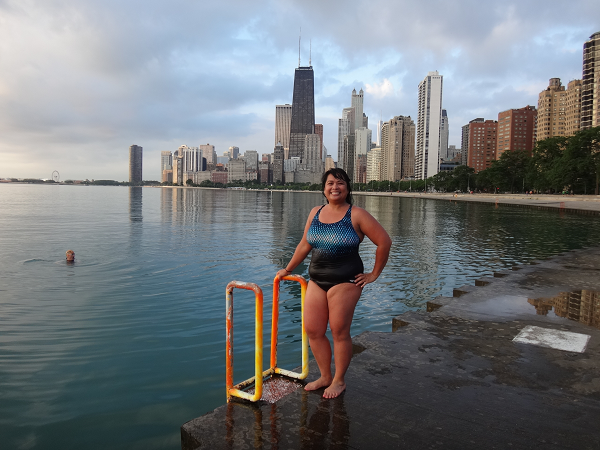 Sean, Lake Monster 411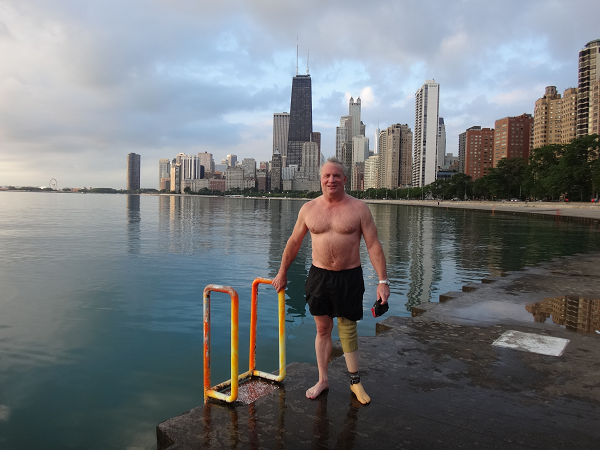 Melissa, Lake Monster 412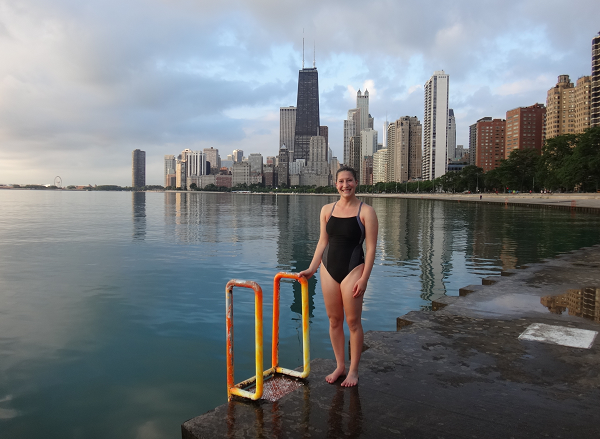 Keith, Lake Monster 413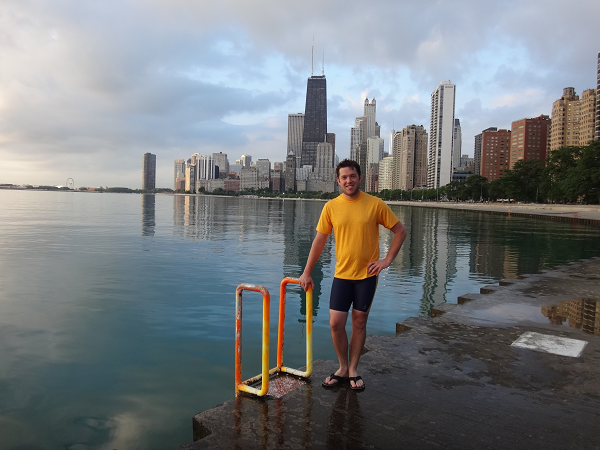 Adrian, Lake Monster 414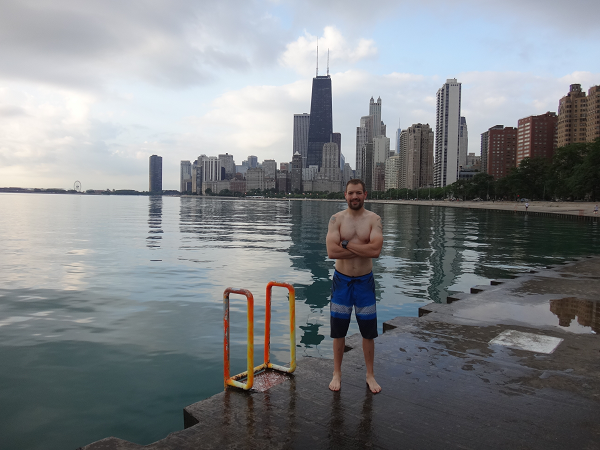 WGN filming the Lake Monsters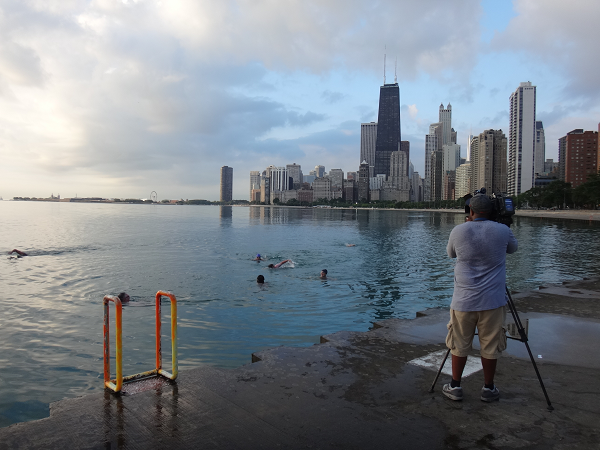 Squad 1 at L1