Swim Report – July 13, 2014 – After the Storms
The forecast was sketchy for Sunday morning given the intermittent thunderstorms. But they had all but passed come 5:30am. Nevertheless, Lake Michigan had a BIG surprise in store for us early morning swimmers!
The walk out to L1 from North Avenue was very pleasant given the balmy but not too humid 75F air temperature. And as I came out of the pedestrian tunnel on the other side of the chess pavilion, I could tell that we were in for quite a spectacular sunrise at the world's greatest swim site.
While waiting for Mr. Sol to make his appearance, I took the water temperature reading. Much to my astonishment, it came in at 57.8F (surface). I took several additional readings while other people showed up, and the lake still held firm just above 57F.
Bottom line, the strong winds from the previous night's thunderstorms had mixed up the colder thermocline layer and brought the frigid waters closer to the surface!
After catching Nature's show, we all got in the frigid lake. Our single saving grace was that the water was perfectly calm which allowed for flat and fast swimming – which was great since none of us wanted to spend any more time in the lake than necessary!
I did the out-and-back to Oak Street Beach sans wetsuit, but I did cheat a bit with a neoprene cap. There was also no stopping at the halfway point as I did not want to lapse into "afterdrop" mode until I was back at L1.
The return leg of the swim was by far the most challenging given that even more colder water was moving in towards the shoreline. In fact, we all found ourselves swimming through intermittent bands of frigid water that were likely 6F – 8F less than the already cold surface temperature – the worst of which was located just off of L1!
In the end, though, we all made it through unscathed. Plus we experienced the added benefit of now being completely wide awake and alert thanks to the cold shock of the lake.
Aren't you envious that you missed out on all this?
Changing colors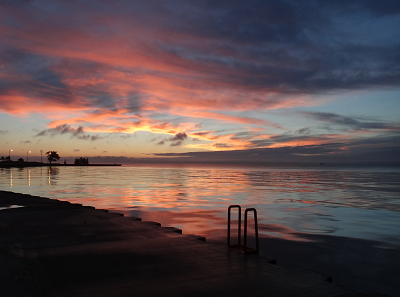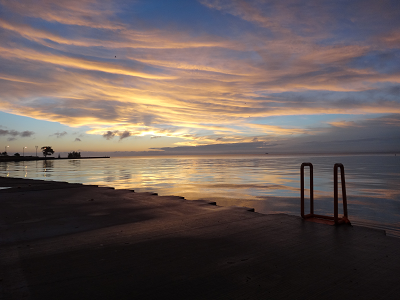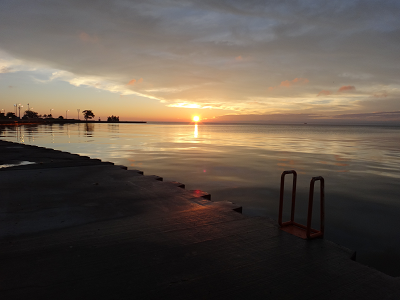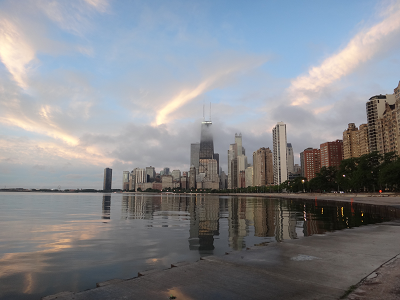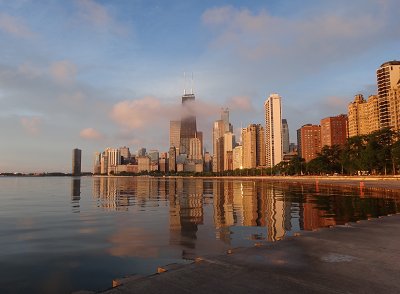 Lake Monsters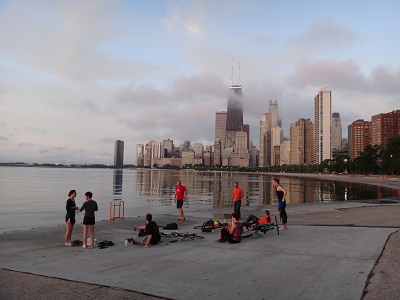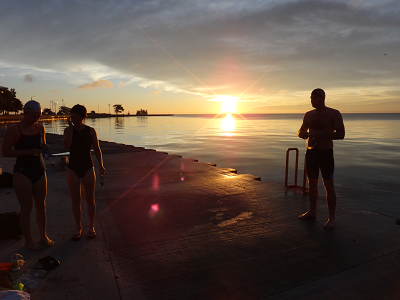 Club-goers!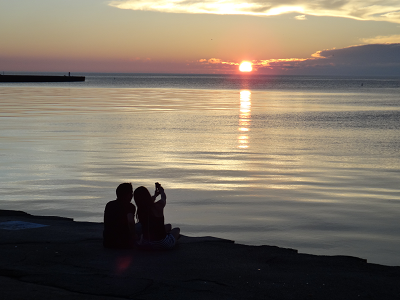 Katie, Lake Monster 315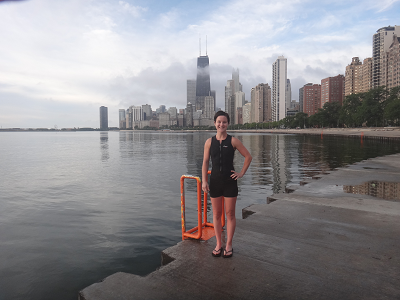 DiDi, Lake Monster 316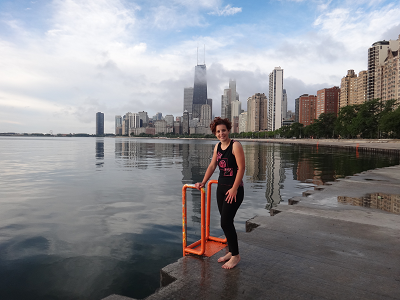 Pre-sunrise video