Three of us met out at L1 earlier this morning just in time for yet another magnificent sunrise. And even better, the ice floes that had been at the shore had now moved out about 100 feet, forming a thin breakwater sheltering a perfectly calm swim area. So we suited up as soon as the sun peeked out from behind the clouds and got into the lake.
My three-year-old wetsuit had started to show some wear over the last couple of months, so I decided to try out a brand new one that I had in reserve. And what a difference that made!
Other than the cold water on the exposed parts of my face, I was completely comfortable during the swim. And even the initial cold shock on my face wore off after a couple of minutes. Of course, having abundant sunshine and perfectly calm water helped out a lot…
I made it out to the 1/8 mile point until I ran into an impassable mass of ice floes. So I started back and decided to navigate outside of the ice flow breakwater into the clear areas of the lake. I swam there for most of the way back to before "punching through" to the inside area of open water.
We finished up our swim and had just changed back into our civilian garb when the sun disappeared again behind some clouds that came in from the west. Lucky for us, we got to take advantage of all of the day's sunshine!
L1 at daybreak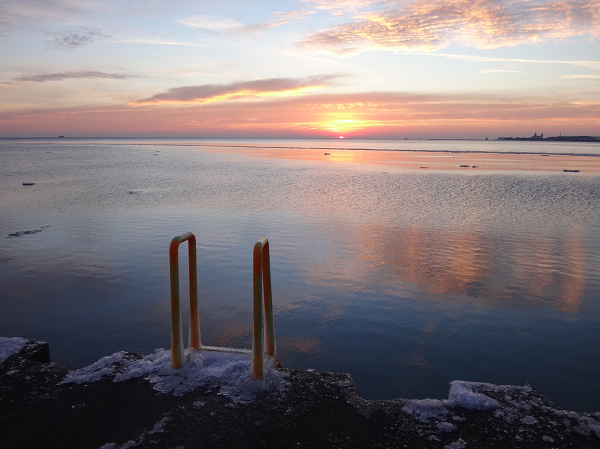 Navigating the shore hazards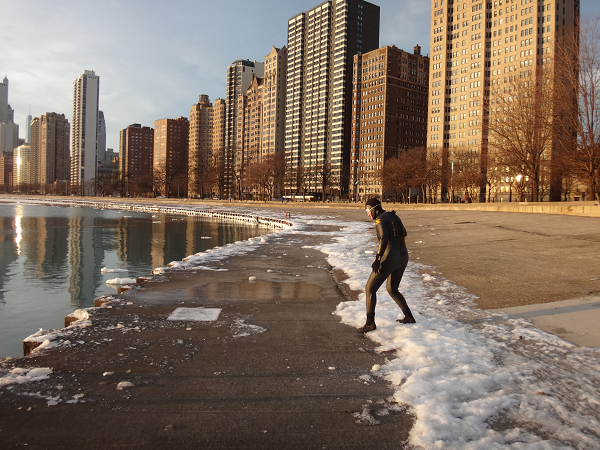 Swim start with Fred and new Ice Monster Mary Ellen (congrats!)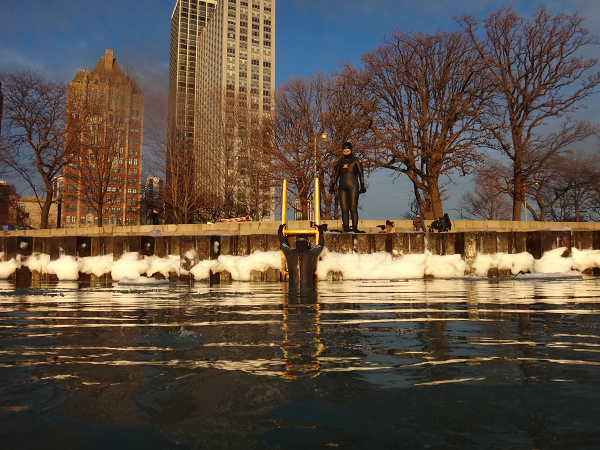 Ice Bath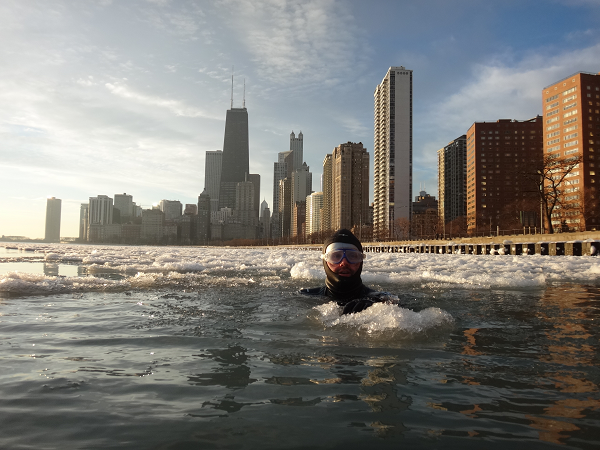 At the 1/8 mile point!