Dave, Nick, and I made it out to 57th Street Beach over at Promontory Point for our first Lake Michigan jaunt of 2011. We got in a brisk 20 minute swim before a very cutting wind arrived and made things a tad bit choppy.
The water temperature came in at 33F, but it seemed much colder given the 24F air temperature and the encroaching wind chill. Still, we shook off the sandman and braved the elements to get out there by 8:00am – and you should have, too!
Promontory Point sunrise (photo by Dave)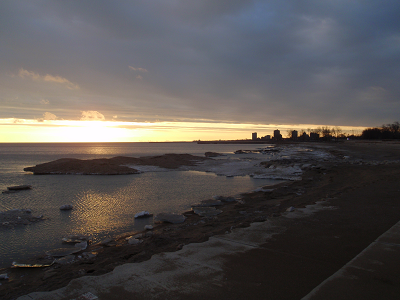 51st Street iceberg!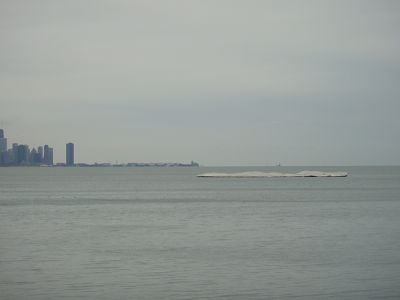 Post swim video