Swim Report – February 4, 2018 – Super Bowl Sunday!
The forecast called for up to five inches of snow overnight, so I was expecting the lakefront to be an ungovernable mess. And while I managed to find a close parking spot on Astor Street, I wasn't encouraged by the blasting winds that ripped the door out of my hand as I opened it to get my stuff.
Fortunately, though, L1 turned out to be much more manageable than any of us were expecting!
The steady winds from the northeast had created a visible current in our swim area, but there were no high volume swells this time. And while the ladder had iced up a bit, it was pretty easy work to clear it with the pick ax and get access to the lake.
We didn't really get much of a sunrise or sunshine as the weather conditions were overcast, blustery, and rather brisk with a 33F (and dropping) air temperature. So we suited up as soon as possible and got into the 32.5F lake before Ma Nature decided to change her mind – which didn't take long.
I was planning on getting to the 1/8 mile mark and turning back, but I stopped a bit short of that as some swells had started to appear during the brief time we were in the water. That, coupled with a rather vigorous southbound current, made the return trip a bit more of a challenge than I was expecting. But while it was a shorter swim than usual, it was certainly more of a workout than the last few ones!
The post-swim experience was rather brutal as the wind had picked up and was continually assaulting us as we hastily tried to change out of our wet gear. So I decided to just remove my hood and gloves, throw on my swim robe and winter coat, and high tail it to my car to finish changing in there!
This turned out to be a wise move as I had only been out of the water for about 10 minutes total, and I was now safely ensconced in a heated car. So my afterdrop, while still present, was much less intense this time!
The lakefront at daybreak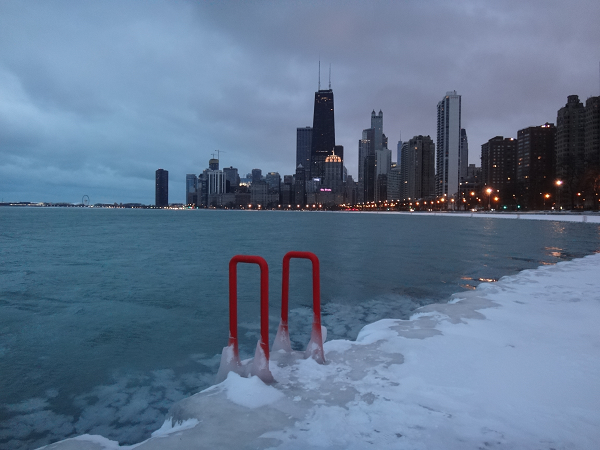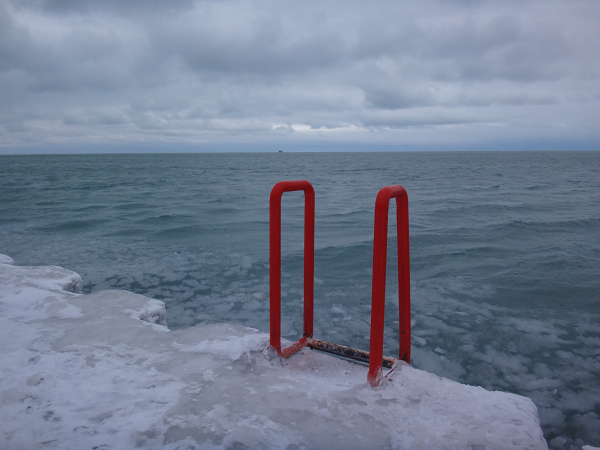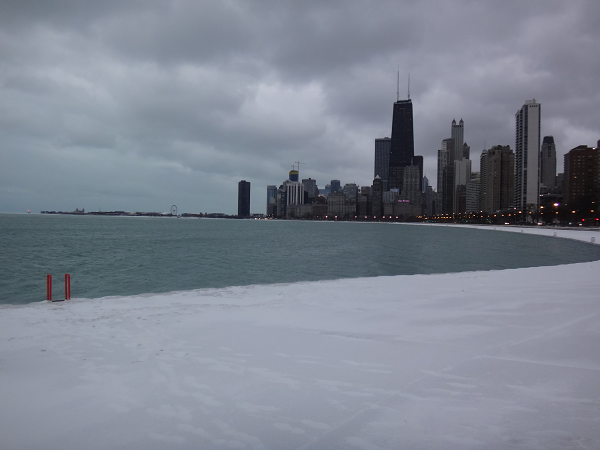 Ice Monsters!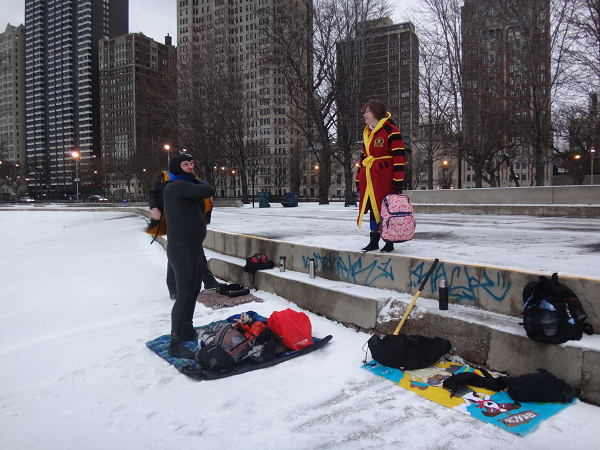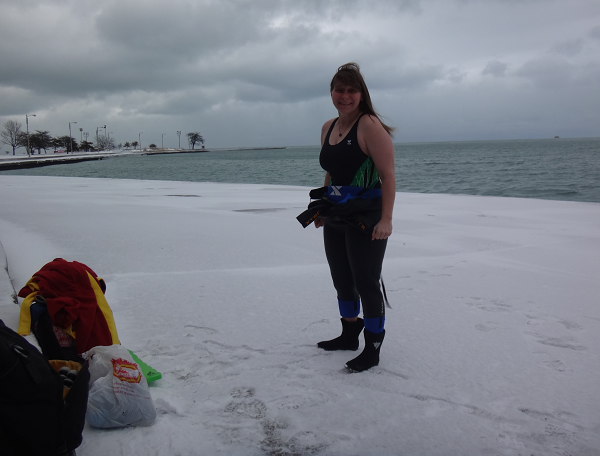 Post-swim video