I was a bit worried that we'd have a frozen mess after getting the snowfall earlier in the weekend. Fortunately, Sunday morning proved to be the ideal time to get in a swim – and we managed to sneak one in just in the nick of time!
While I enjoy these longer days, it does mean that we no longer have the luxury of sleeping in now that sunrise takes place before 7:00am. But as soon as I saw the clear skies and calm lake, I know that this morning's sleep deficit was well worth it!
I brought out the heavy duty gear (i.e. pick ax) expecting to have to hack through some ice at L1. But since the lake had remained fairly placid over the last few days, the entry area around L1 was ice free and ready for quick entry. Still, we got off to a rather delayed start thanks to an amazing sunrise that just begged for us to repeatedly photograph it (as always, you should have been there).
I went with my usual setup, which included a short sleeve top. This proved to be somewhat of a tactical error, however, as I really suffered for it the last half of the swim!
I was only able to get to the third ladder before I ran into a deceptively well disguised field of rather sharp ice fragments that wreaked havoc on my exposed forecarms. These had not been present at the start of our swim, but instead had moved in from the south rather quickly.
I slogged through them as much as possible, but it soon became apparent that it was a no go. So I turned back and did some laps, overshooting L1 and hanging out in the area near the north wall.
But even this became an ice hazard as the shards quickly enveloped the entire area, leaving us with no other option than to get out or face even more frustration.
The normally harrowing post-swim experience was rather well tempered by the intense sunshine and the absence of any wind. So while I still had to deal with very cold hands and feet, I didn't have the typical vigorous afterdrop that would normally be the case with 32.8F water and 36F air.
Hence another successful morning out at the beach!
Dawn colors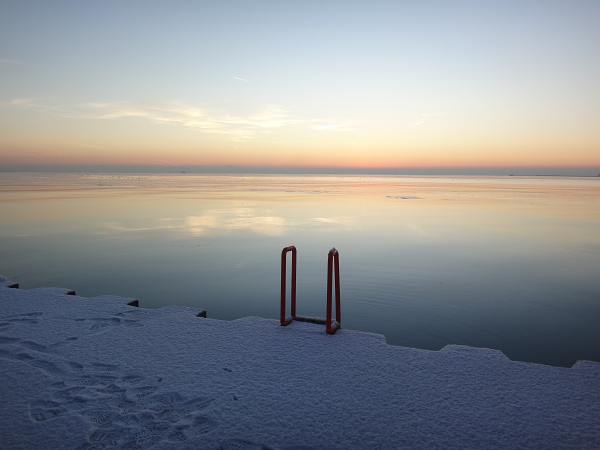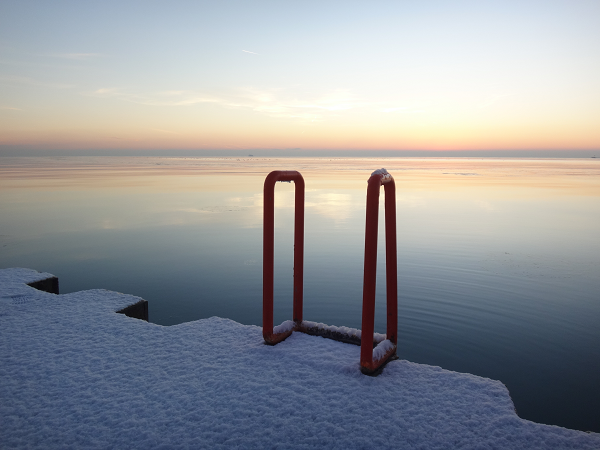 Sunrise!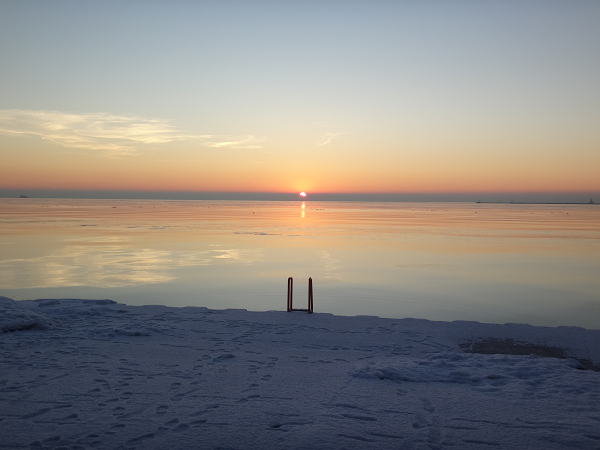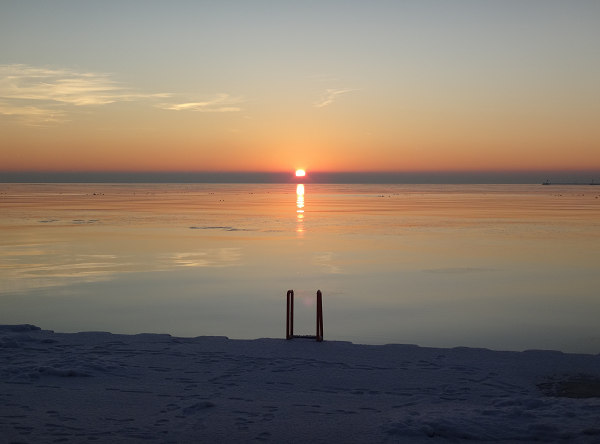 Brilliant lakefront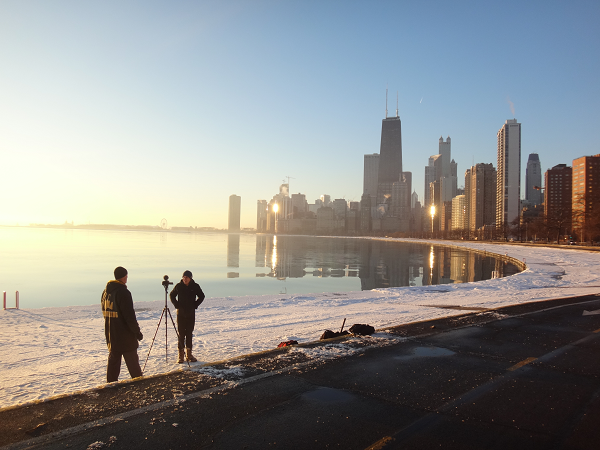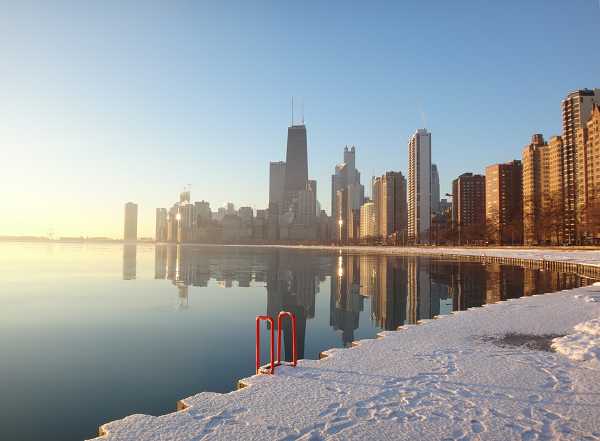 Ice Monsters!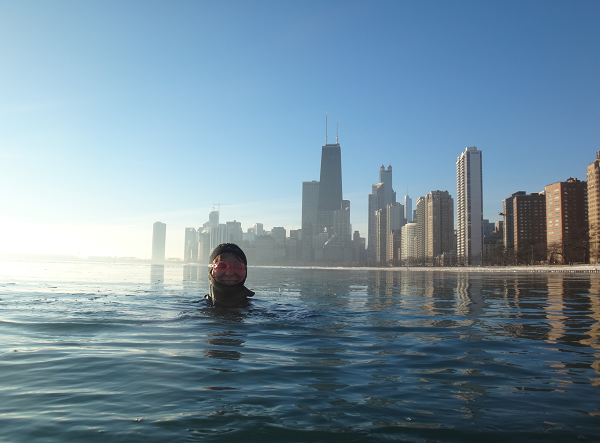 Posing for the cameraman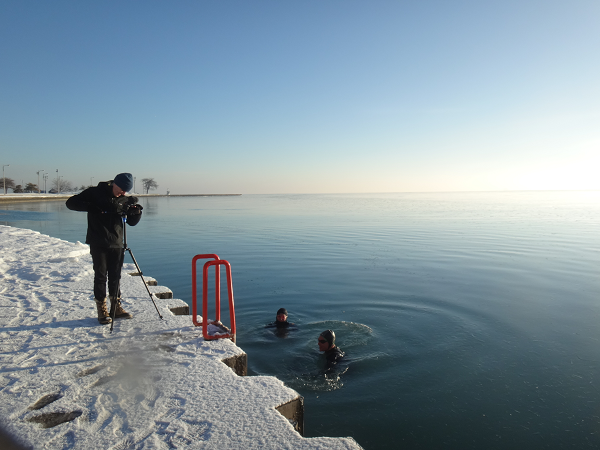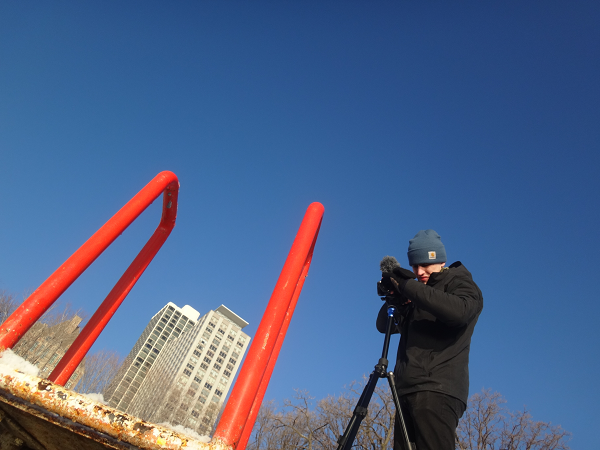 Ice Monster badge of glory