I'll keep this brief since it's so nice outside right now, and I don't want to spend any more time inside if I can help it!
Mary Ellen, Tim, and Danny showed up at L1 at 6:30am – just in time for another magnificent sunrise. I came out a bit earlier so I could get my now routine pre-swim coffee at the cool Old Town Starbucks on Clark Street (versus its more pretentious cousin a few blocks away). And as luck would have it, I managed to snare rock star parking on Astor Street!
The swim area around L1 was flawless. Friday's strong west winds had blown all the ice out from the shore, so we had a clear space to indulge in our winter outdoor aquatics. Plus we had a completely cloudless sky which made a HUGE difference while out in the lake.
The surface temperature reading of the lake came in at 35.4F. However, the final in-swim thermometer reading came in slightly under at 34.8F. Nevertheless, this crisper lake temperature was more than tempered by a 46F air temperature.
Given these conditions, I went with the hood, boots, shorts, and gloves along with a 3mm short sleeve neoprene top. It was slightly uncomfortable on the exposed parts of my arms and legs for about a minute, but that soon subsided once I got moving.
In contrast with our previous swims this winter, I didn't have any discomfort in my fingertips while in the lake. This was due to the higher air temperatures which kept my fingers from reaching the freezing point. So absent this barrier, I was able to do a 1/2 mile swim in total without having to make a premature exit due to glove failure!
In sum, another lovely day out at the lakefront. And if you didn't get in a swim, I hope you at least got up early to enjoy the morning!
Pre-sunrise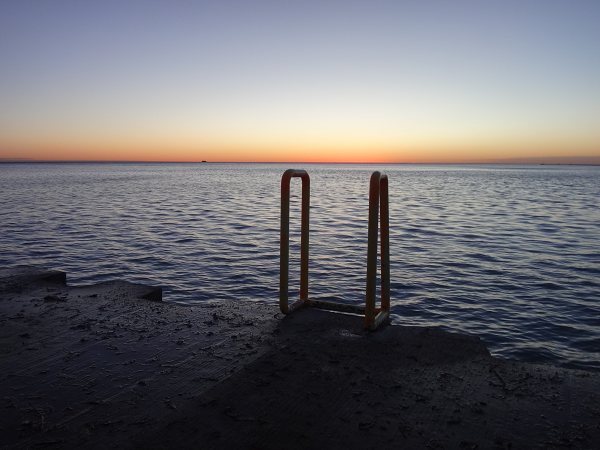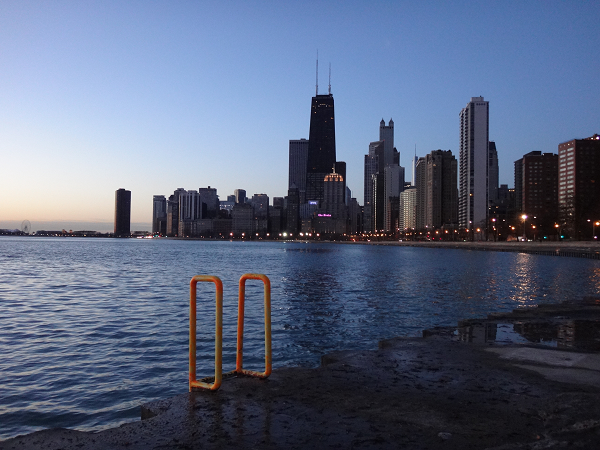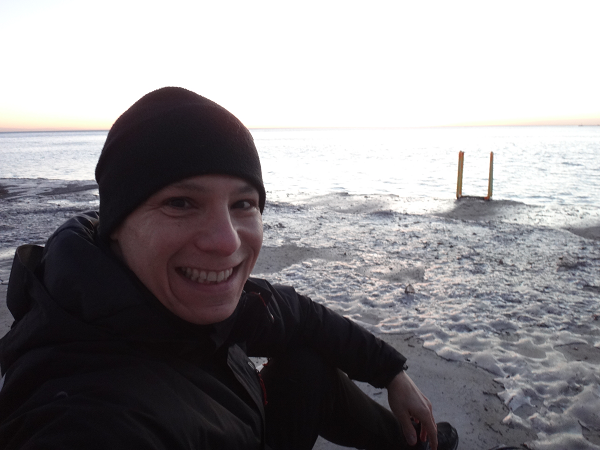 Mr. Sol's grand entrance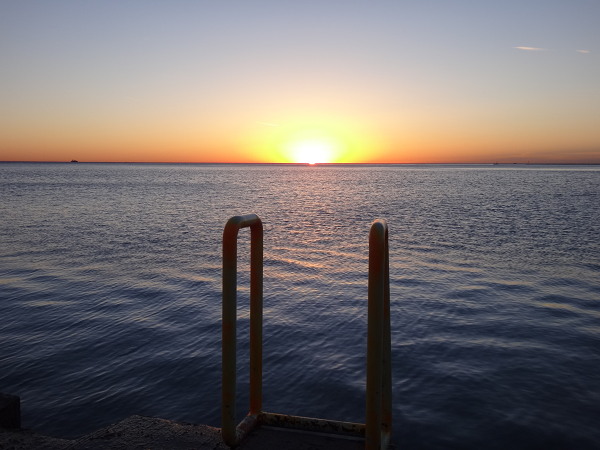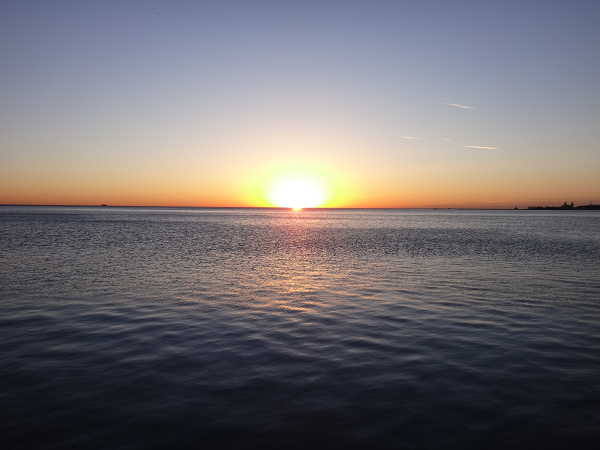 Ice Monsters!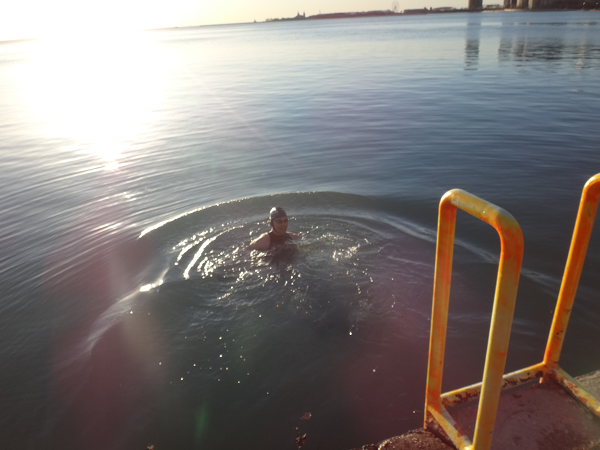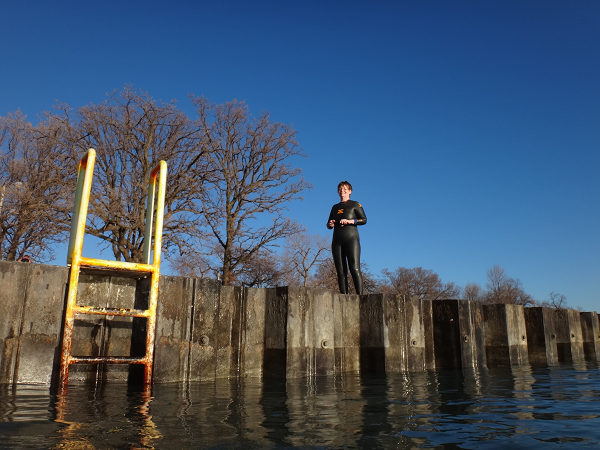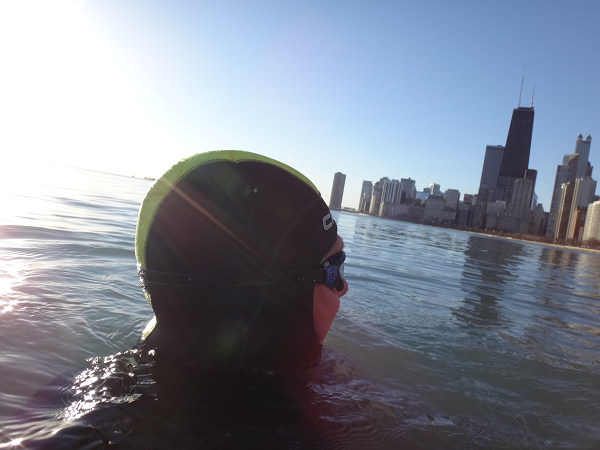 February or July?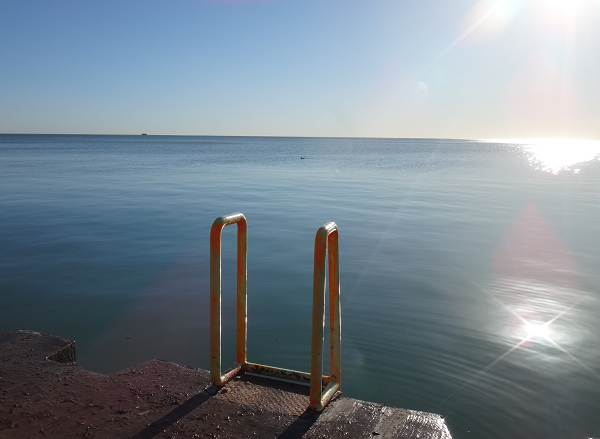 Today's video compilation