Here is some before and after footage of our swim this past Saturday.
The water temperature came in at a blazing 75F, and we had a whole troop of swimmers come out – including a big group of TriMonsters! Despite the rain, we all had a blast out at Ladder 1. Where were you?!?
Pre-swim skyline shot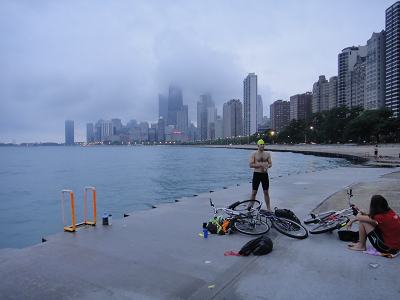 TriMonsters!