Swim Report – August 30, 2014 – Lucky morning!
Due to holiday weekend laziness, I am only just posting this today (Labor Day). I'm going to keep this brief since I'm heading back to the beach soon to get in one last swim of the weekend!
According to the weather forecast, Saturday morning was supposed to be touch and go with a likely chance of either rain or full on thunderstorms. Fortunately for us, we got neither while we were out at the lake. So instead of an L1 disaster, we got a 74.4F lake and relatively flat swimming conditions that made for a pretty easy out and back to Oak Street Beach.
We didn't really get much of a sunrise during the swim since we had a wall of clouds to the east obscuring everything on the horizon. But the sun did peek out soon after we finished – just in time to enjoy it for a short while before heading out.
Once again, another fantastic morning out at the lake!
Lake Monsters pre-swim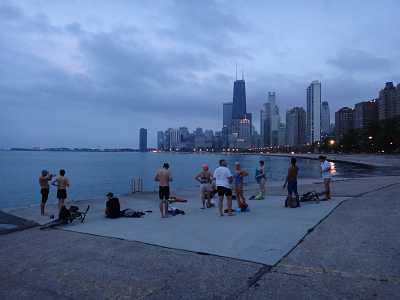 Heading south
A quick pause at Oak Street Beach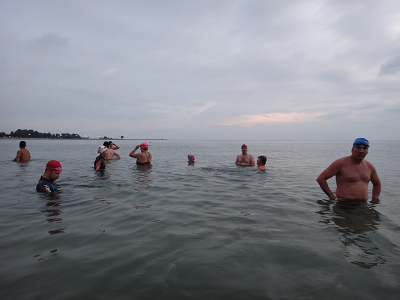 Jared, Lake Monster 327 (congrats!)
Peter, Lake Monster 328 (didn't get your L1 pic – sorry!)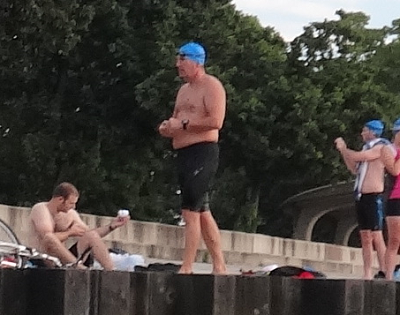 Video of the swim start that you missed out on