It's been a while since we had this much fog at a meetup (June 22 to be specific). But even without the sunshine, the lake was quite comfortable with the nice and toasty 74F water temperature!
Around twelve swimmers made it out for the 6:00am start time – including some new swimmers as well as some Lake Monsters we haven't seen for a while – and we had fantastic swim conditions. In addition to a very warm lake, we had near flat swimming conditions that allowed for a very quick swim to and from the beach. And despite the limited visibility of the beach and skyline, it was quite easy to follow the wall and stay on course.
After we finished, we socialized a bit more and checked out all the "supergroups" of runners now invading the lakefront path. Thank goodness we don't have to deal with that level of congestion in the water!
Congrats to all the new Lake Monsters!
"Sunrise"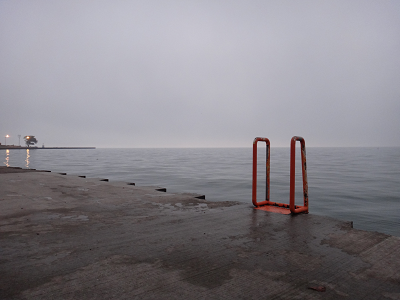 Lake Monsters gathering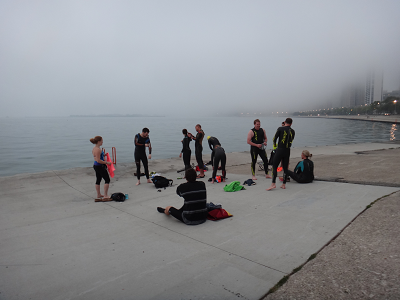 Swim start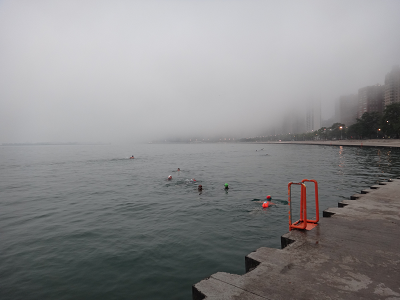 At Oak Street Beach
Hanging out post swim!
Terry, Lake Monster 322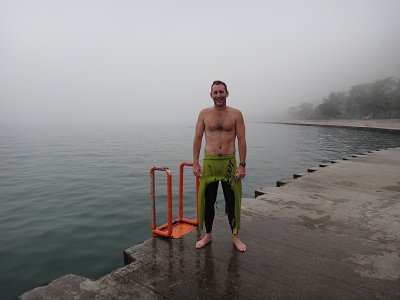 David, Lake Monster 323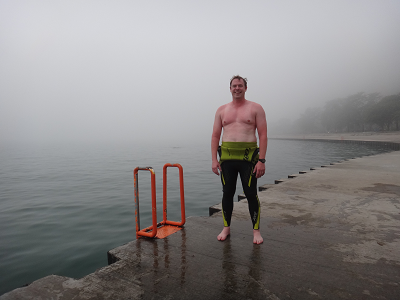 Jennifer, Lake Monster 324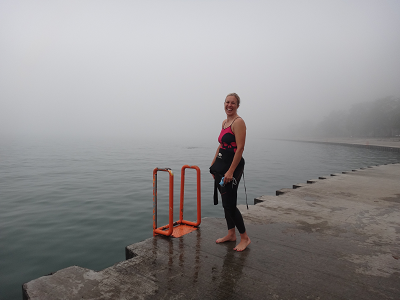 Jen and Ken, Lake Monsters 325 and 326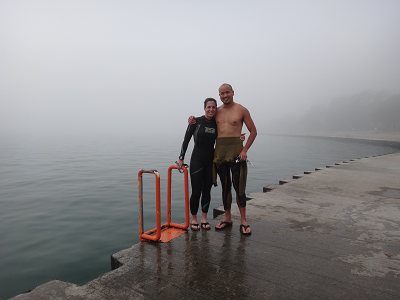 Selfie out by the buoy!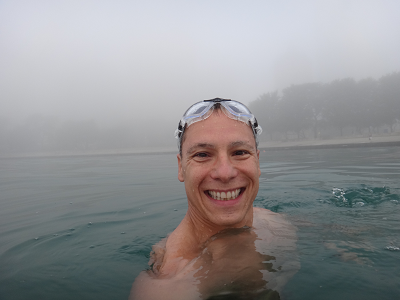 Video at Oak Street Beach