Finally back in town! Thanks to everyone for your well wishes. There are so many amazing places in the world, but it's always great to come back home to friends and family.
We had a great crew of swimmers and curious onlookers show up at our 6:00am swim time. Technically, sunrise came at 6:07am, so we were running a bit early. But since we tend to procrastinate getting in the water anyway, we were more than on time.
The lake temp came in at a blazing 72F. This made the swim quite pleasant, although we had to contend with some pretty vigorous chops throughout the swim. But everyone had a blast at the 6am pool party!
Breaking dawn
Sunrise plunge!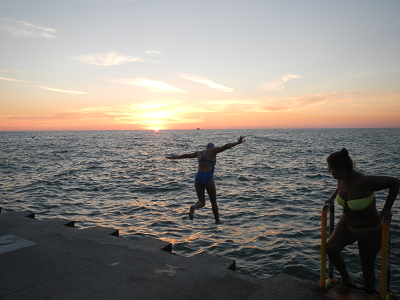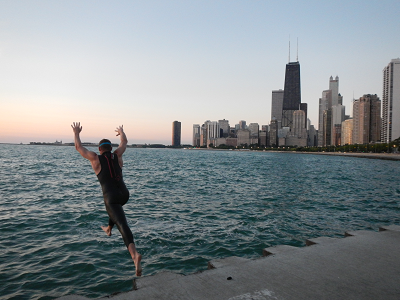 The author back in his element
Fun in the chops!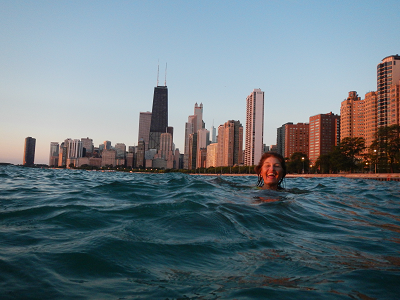 Beach shot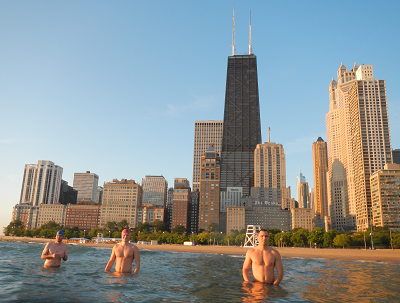 Clara, Lake Monster 259 (congrats!)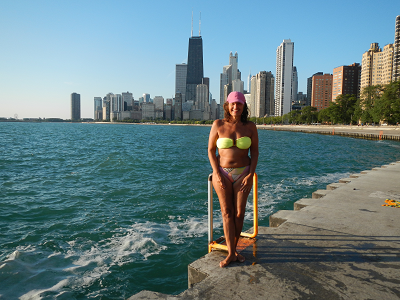 Nate, Lake Monster 260, and Mike, Lake Monster 261 (congrats!)
Juergen, Lake Monster 262 (congrats!)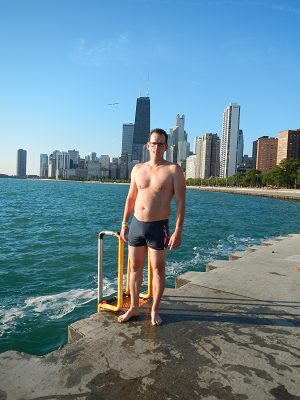 Christopher, Lake Monster 263 (congrats!)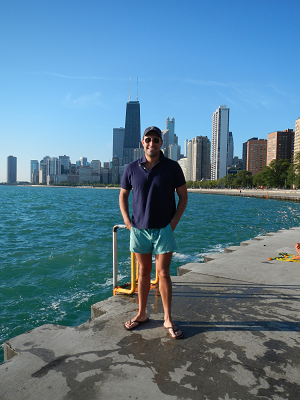 Today's video compilation: