Swim Report – August 1, 2015 – Dragonfly Edition
Our first swim of August 2015 was unquestionably one of the best ones we've had all year. And if you slept in this morning, you sure missed out!
To begin with, the conditions out at L1 were ideal at 5:30am. The 72F lake was calm and clear with eastern horizon already giving us some brilliant pre-sunrise colors. And as more swimmers showed up at our coveted swim spot, the view to the east became even more dazzling.
As we waited for the sun to make its appearance, we were entertained by swarms of dragonflies that hovered over our heads and darted among us doing their best to decimate the lakefront gnat population. Despite this lively show, we soon lost interest in the dragonflies once the sun peeked out above the water line.
I won't go into detail about how magnificent it was – I'll just instead defer to the pictures below which you can see for yourself. Suffice to say that it was quite an amazing experience – particularly at water level while in swim.
Given the calm lake conditions, I was able to complete the out and back to Oak Street Beach quite quickly and easily. And when I returned to L1, I had the honor of ushering in several new Lake Monsters.
Congrats to everyone who came out today!
Lake Monsters gathering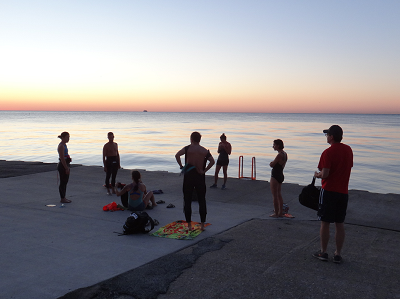 Dragonflies!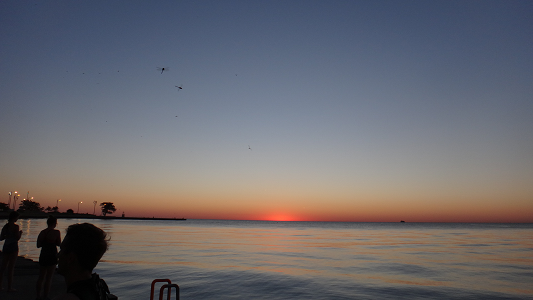 Another perfect sunrise
The view in swim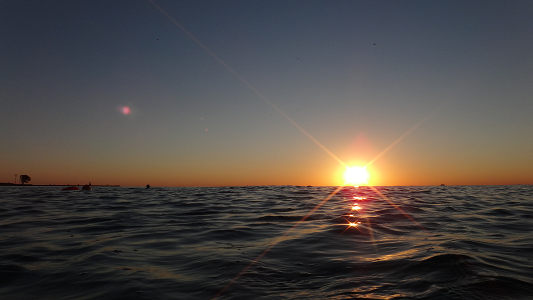 Heading back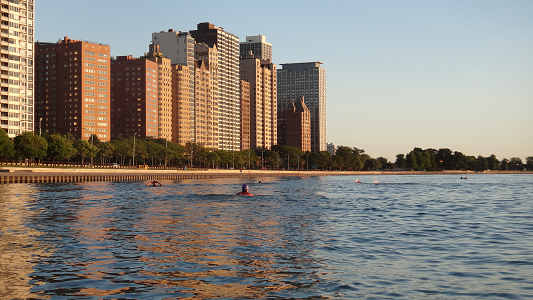 Home again!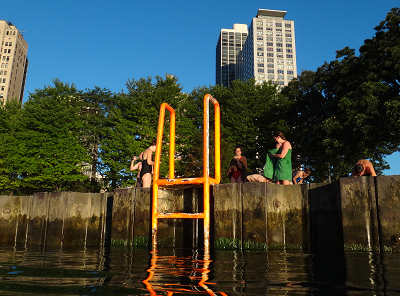 Molly, Lake Monster 369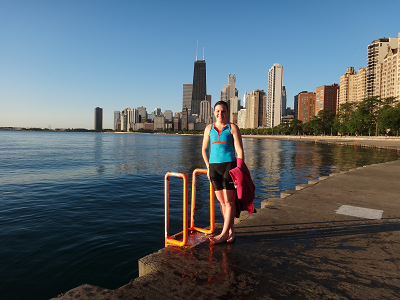 John, Lake Monster 370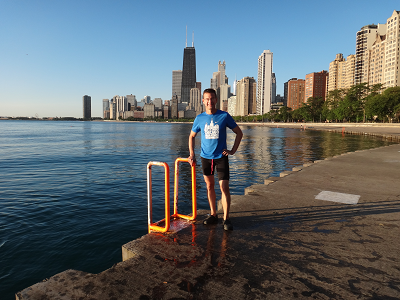 Maria, Lake Monster 371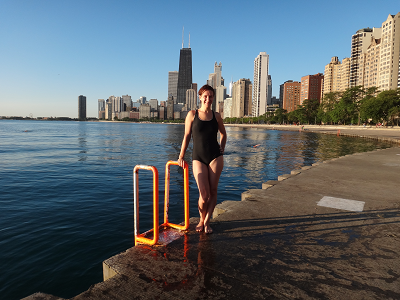 Tom, Lake Monster 372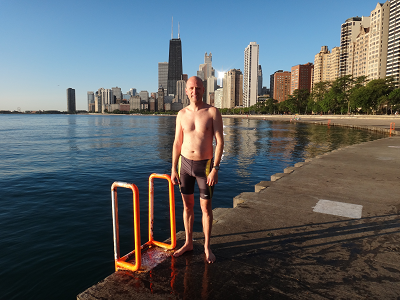 Lisa, Lake Monster 373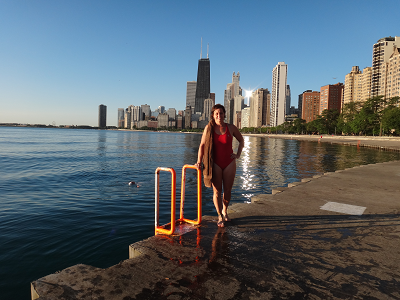 Erik, Lake Monster 374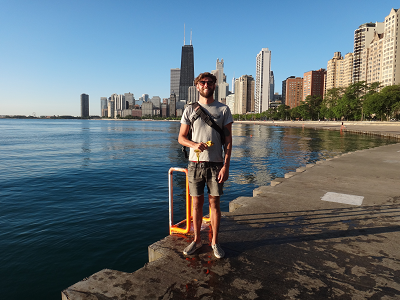 More dragonflies
Sunrise video