April ended on a rather savage note weather-wise, but we were still able to get in a swim in this morning's blustery, choppy lake!
Sunrise was officially at 5:47am, so I got to Old Town rather early and managed to secure decent parking. Since I had 20 minutes to spare, I scurried over to The Cool Starbucks and got my lake fuel. I had to hustle back to L1, however, as I could see some magnificent dawn colors out to the east – and I did NOT want to miss out on them!
The pre-dawn colors did not disappoint. However, the actual sunrise was rather anti-climactic with the dull orange orb mostly obscured by the clouds and fizzling out after only about a minute. So on a somewhat muted note, we all geared up and got into the 49F lake.
We had some rather active swells (estimated 2 – 4 feet), but the most vexing part of the swim was the frenetic chops that assaulted us from every direction. All in all, I was only able to get in about 1/4 mile – although it felt like a MUCH longer swim.
Still, we managed to sneak in one final swim for the month of April before the rainstorms moved in!
Orange flood at daybreak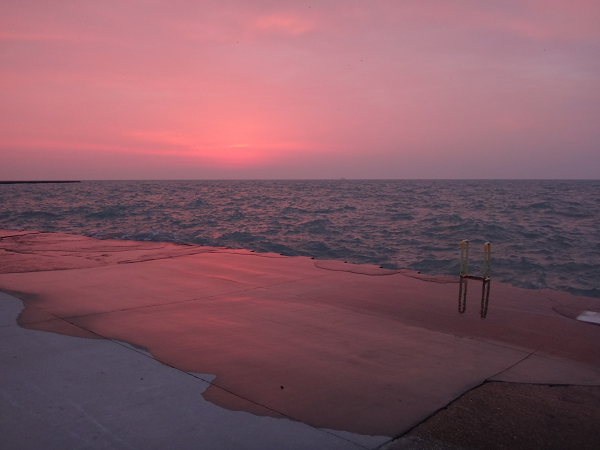 A rather tepid sunrise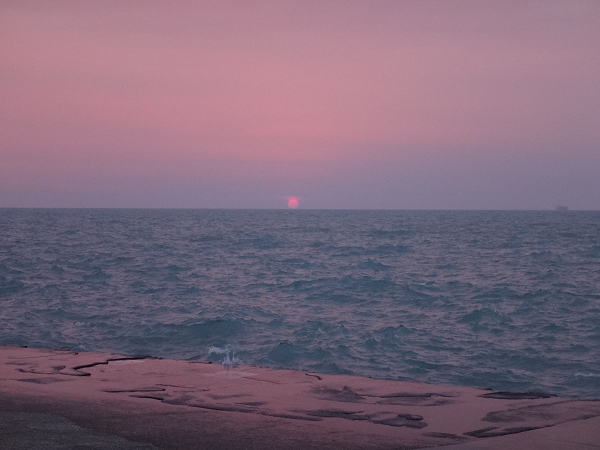 Choppy swim area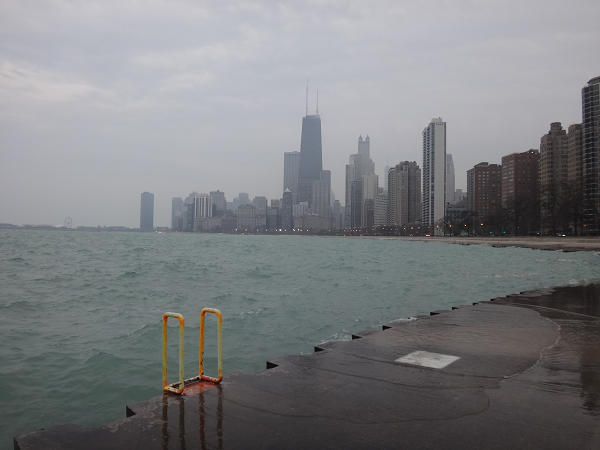 Fausto, Lake Monster 399 (congrats!)