(Non) Swim Report – January 13, 2018 – Icy Swells
L1 was a total bust this morning. The lakefront path was completely shut down due to the ice from yesterday's monster waves. While the lake had settled down a bit by 7:00am, we still had some very high volume swells that "closed the pool" for the day.
But it was a good morning for pictures!
The fallout from Friday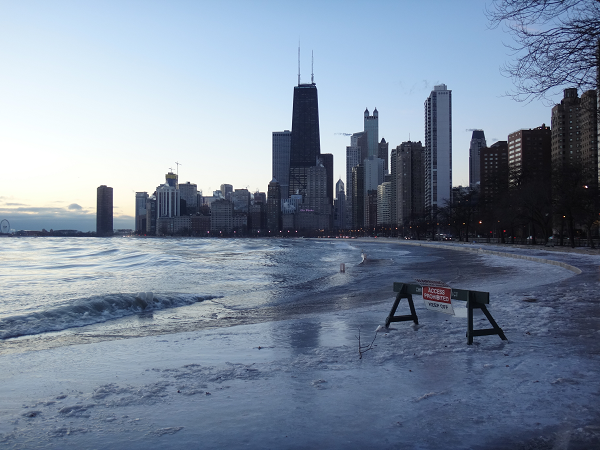 Frozen swells
Sunrise delayed by the cloud bank
Newsworthy conditions!