There's an interesting article in today's Wall Street Journal about the ongoing debate among Masters Swimmers on whether or not it's legal or ethical to use some of the newer, "high-tech" swimsuits.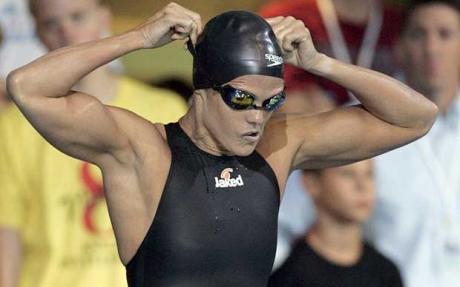 The Federation Internationale de Natation (FINA) issued a ruling over the summer stating that, beginning in 2010, only suits made from "textiles" that do not create "air trapping" effects will be allowed in competitive events. But there's still a lot of debate going on as to what exactly constitutes a permissible swimsuit. And in the meantime, these "supersuits" have wormed their way into the layswimmer's turf.
My take on this is simple. I think it's silly to be constantly obsessed about shaving one or two minutes off of your swim time unless you're an Olympic athlete or a serious (read professional) competitor. What this means is that you've allowed a hypercompetitive mindset to subvert a health and fitness one.
So go ahead and get one of these if you want to be the fastest person in your swim lane. Just remember one thing, though. You're still mimicking a hamster on a wheel – you're just doing it faster.