Swim Report – September 22, 2014 – Autumnal Equinox Swim!
Great turnout for the last swim of summer – and first swim of autumn!
Nine of us met out at L1 at around 9:15pm, and – other than an occasional nocturnal biker – we pretty much had the lakefront all to ourselves. The lake was a slightly choppy, but the swimming conditions were otherwise ideal given a surprisingly warm 61F and the breathtaking backdrop of the night skyline.
At 9:28pm, we all started getting into the lake to enjoy the final minute of summer for 2014. As seems to now be the tradition, we did our "New Year's Eve" countdown to officially ring in autumn.
After that, a couple of the swimmers took off to do a longer swim. However, several of us just played around the immediate area and took in the sights and sounds of the first few moments of the new season.
If you missed out on this one, be sure to be out at L1 next year at 3:21am!
The Equinox crew!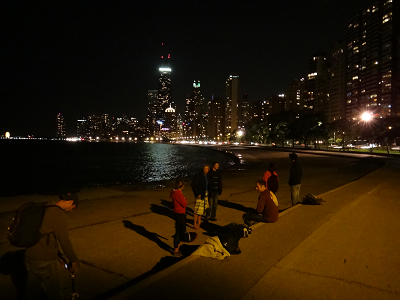 10 seconds to autumn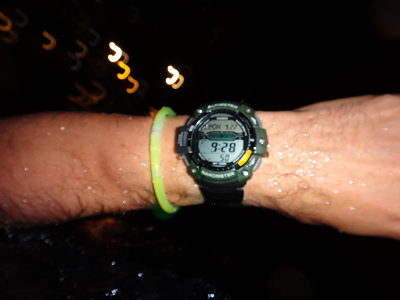 First swimmers of the new season!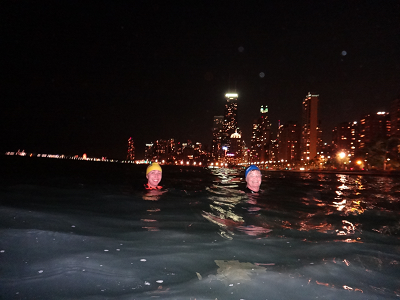 Last look before getting out!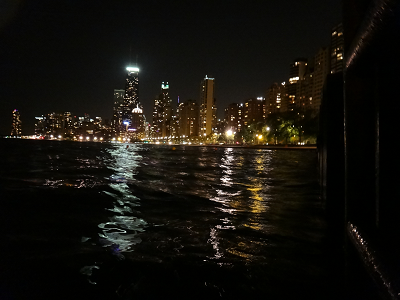 In-swim video of skyline