Swim Report – September 22, 2010 – Super Harvest Moon Edition
Summer officially ended at 10:09pm last night, and we were honored at L1 with a Super Harvest Moon – one of the rarest of celestial events.
For the first time in 20 years, a full moon coincided directly with the autumnal equinox, the end of astronomical summer and the beginning of autumn. And to make things even more unique, the planet Jupiter appeared right below the Moon in the clear night sky!
I won't go on about how you should have been there. But suffice to say, it was one of the coolest and most memorable swim outings that I can ever recall. The water came in at 66F with the air temperature a fantastic 67F. Dave, Niki, and I got in a quick swim just as summer officially transitioned into autumn. Also on hand to watch the show was Karolin, who hails all the way from Germany!
Oh, and one other thing…you REALLY should have been there…
Equinox skyline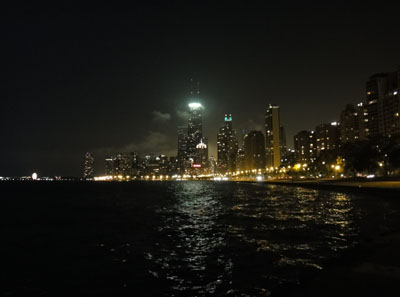 Group shot
Karolin and Niki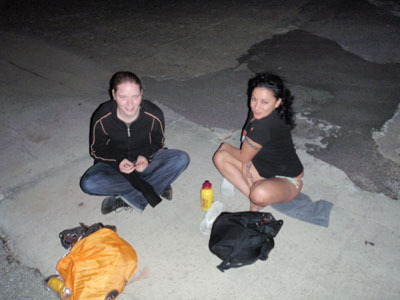 Counting down to the end of summer…
Dave in the chops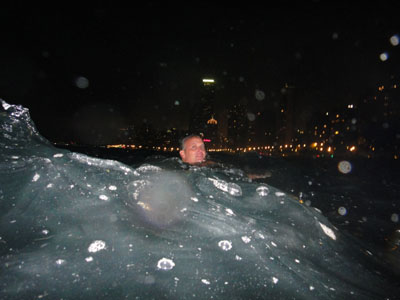 Niki and Dave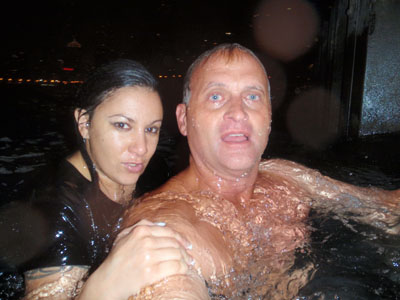 I'll leave you with this!