After several days of yucky weather and tempestuous lake conditions, we finally got a break this morning!
Five seasoned Lake Monsters met out at L1 at 6:30am just as the sun was starting to emerge to the south of the water crib. And just like last week, the colors were absolutely majestic!
The air temperature came in at a crisp 51F, with most of us L1 sporting the sweaters and hats we had put away around late May (sigh…). But fortunately for us, the lake blessed us with very tolerable 58F water which felt even warmer in the full sunshine of the morning.
After the usual procrastinating and deliberating whether it might just be a better idea to ditch swimming and catch breakfast instead, we all suited up and got in the lake. With the calm and flat water, it was a fairly even out-and-back to Oak Street Beach. There were some mild swells near the shore, but certainly nothing disruptive.
At the end of the swim, we bundled up pretty quickly to help stave off the infamous afterdrop. I had swum with only my jammers and a neoprene cap, so I had about 10 minutes of shivering before I got "over the hump." But it was well worth it given that we pretty much had the entire lake and lakefront to ourselves.
(FYI, If you can't make it out to one of our swims this time of year, at least try to make it out for a sunrise or two. The ones in late September and early October have the most spectacular colors, in my opinion.)
Sunrise series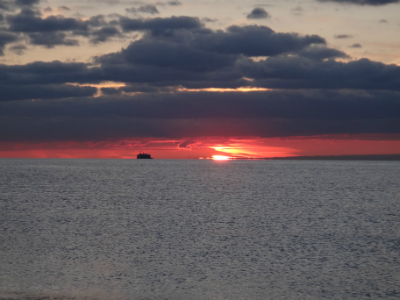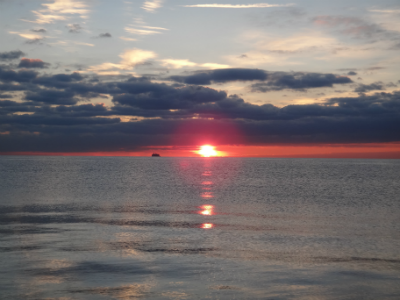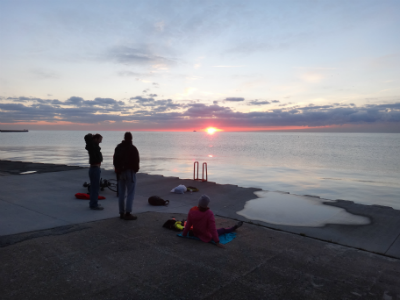 Post swim bliss