As I have repeatedly opined in the past, the October sunrises – and accompanying swims – are often some of the best of the year…
A quite sizable crew of intrepid swimmers met up at L1 at 7:00am. Fortunately, the lakefront was nothing like last week! Conversely, we had mirror flat water, 62F air temperature, super clear skies, and no wind at all – about as good as it gets.
The initial lake temperature reading came in at 56.2F (surface). However, the in swim reading was a bit more crisp at 55.4F. Still, with the overabundance of sunshine and calm lake conditions, it was a pretty easy out-and-back to the beach.
Since it's a perfect day outside, I'm keeping this report short so I can enjoy it. And if you're thinking about possibly getting in one last swim of the year, I would definitely check out the lakefront today!
First shot of the morning crew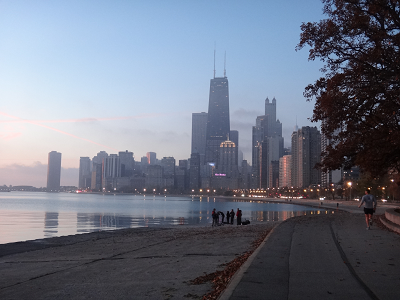 Daybreak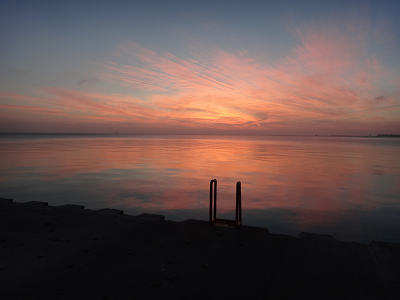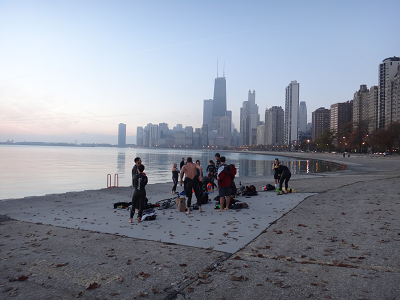 Late October sunrise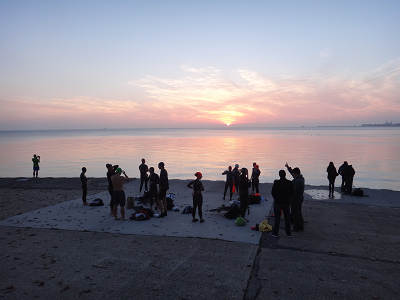 Swim start!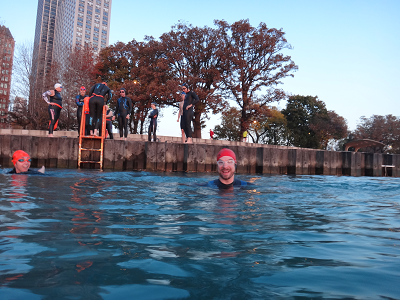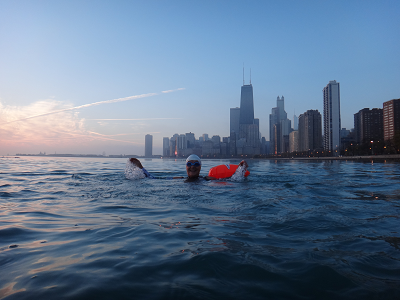 Post-swim sunshine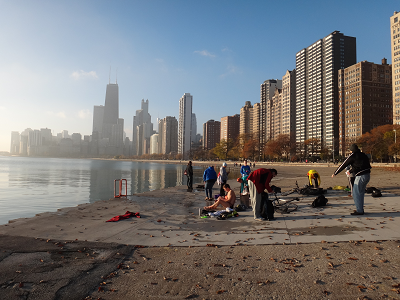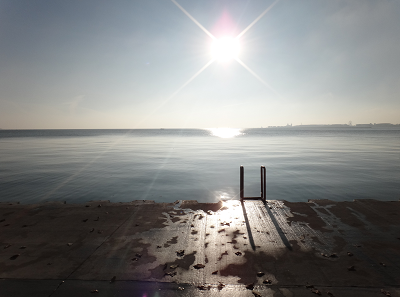 Autumn leaves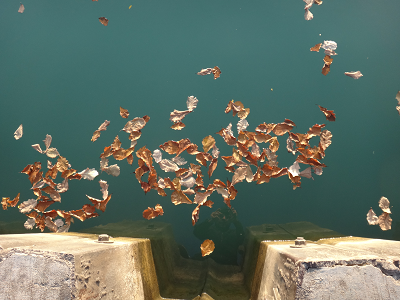 New Lake Monsters [left to right] – Tracy (335), Margaret (336), Judit (337), Ali (338) – congrats!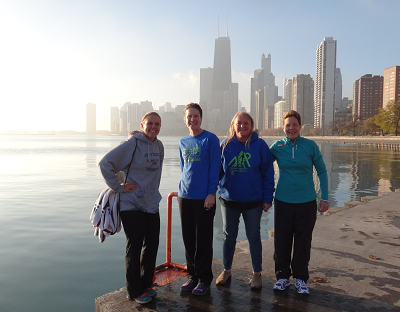 Pre-swim selfie!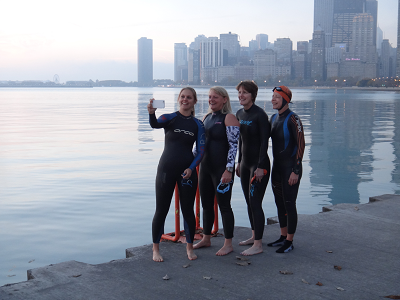 Sunrise video