I just got back from Arizona late last night. And while I missed out on all the great meetups here this week, I did manage to get in a quick dip at a cool swim spot out in the desert.
Saguaro Lake is one of the man-made lakes in the Tonto National Forest created by the Salt River chain of dams. And there's actually an open water swim area at Butcher Jones Beach where you can do laps along the inner row of buoys.
Since I didn't bring any of my swim gear on this trip, I opted to try out a secluded swimming hole just off of the perimeter hiking trail. I'd estimate the water temperature to be at 62F – 64F. And when you combined that with 72F air temps and lots of desert sunshine, that made for a very pleasant diversion!
Saguaro Lake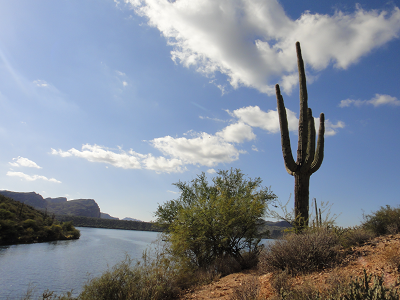 Butcher Jones Beach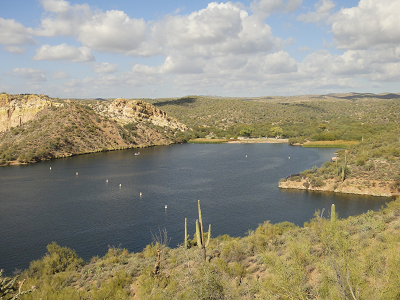 Secret swim spot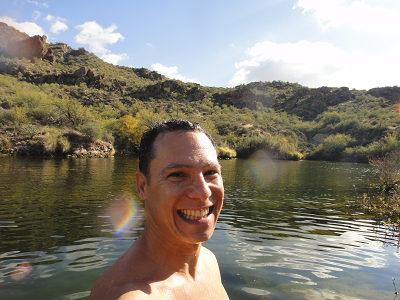 Swim video