A hearty crew of eight Lake Monsters met out at L1 on Saturday morning. Thanks to the time change, sunrise came a bit earlier at 6:30am.
Although the air temperature was a bit crisp at 39F, we were fortunate enough to have yet another weekend with clear morning skies. So we hung out on the lakefront along with several other early morning sky worshipers and watched the sun make its grand entrance.
And what a sight it was!
Because of the plentiful sunshine and relatively calm water, I went with just my jammers and a neoprene cap. I did cheat a bit, though, and slathered on a healthy layer of petroleum jelly on my chest, neck, and arms. That seemed to really take the edge off of the 51.4F lake.
While my right shoulder was fine this time, I was plagued with a strained levator scapulae muscle which made it quite difficult to move my neck without discomfort. Fortunately, the colder water completely numbed the area, and I was able to do the out-and-back to Oak Street Beach in a fairly decent time.
I did not, however, stop at the beach and socialize this time!
Sunrise sequence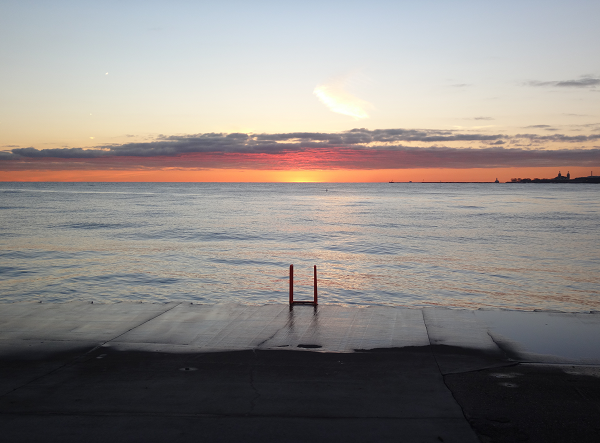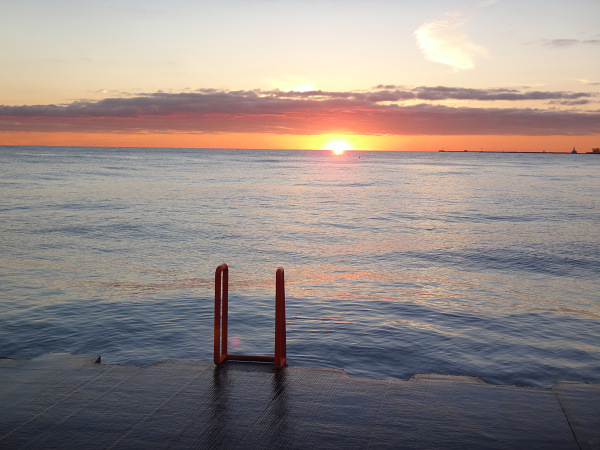 Front row seats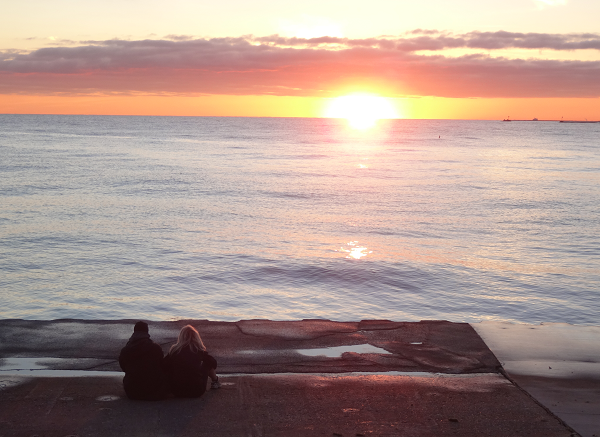 The November crew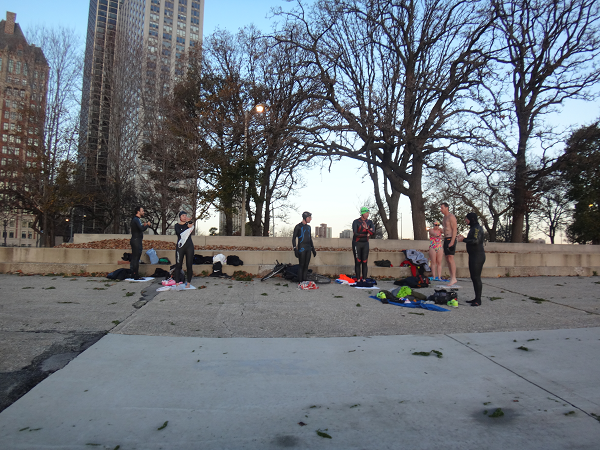 Warming up in the lake!