Swim Report – May 31, 2010 – Pre-storm Memorial Day outing
The forecast called for early morning thunderstorms, but the thunderheads must have been distracted for a while because we had ideal swim conditions until about 9:15am!
I was out there at 6:30am, and the Ochoas had just arrived. The lake was calm and perfectly clear with the official mercury reading coming in at 64F. I did a quick out-and-back mile in just my jammers and swim cap and didn't really get cold at all. I could tell, however, that the water was significantly colder below one meter in depth.
Among the swimmers out today were Laura, Nick, and Simon as well as new Lake Monsters Rey and Jack. We also had quite the variety of wildlife out at Ladder #1. In addition to a couple of large lake bass and a considerable swarm of smelts, a decent-sized turtle paddled around the swim site and lurked nearby for a few hours. I chased it down and brought it to the surface one time, but – quite understandably – he didn't seem too happy having that much personalized attention.
Once again, if you slept in you really missed out!
Memorial Day sunrise
Lake bass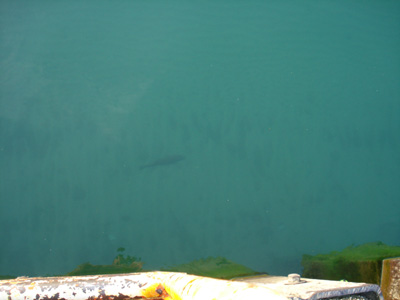 Rey and Laura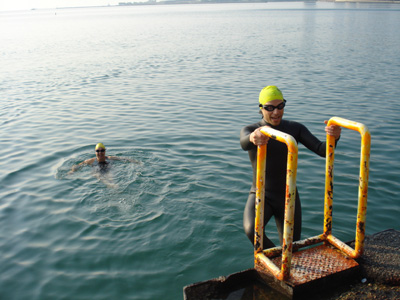 Swimmers and kayakers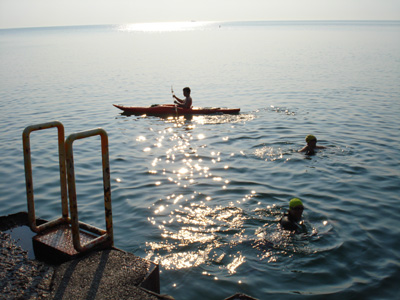 Jay and Arthur, the magnificent Red Doberman!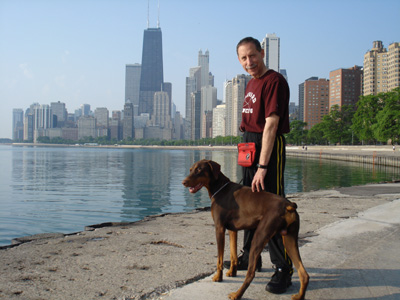 Rey – #52 (congrats!)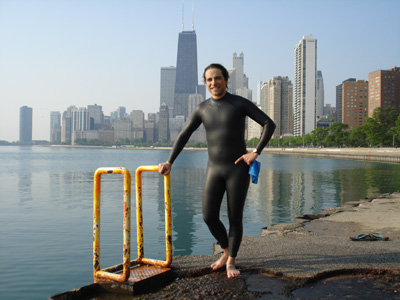 Jack – #53 (congrats!)