Swim Report – May 2, 2009 – Picture Perfect!
I made it out to Ladder #1 at about 5:50am – just in time to catch the sunrise. The lake was crystal clear and completely calm. The official water temperature came in at 53F, and we were able to do our out-and-back pretty quickly.
I'd write more, but the sun is out in full force, and it's an amazing day. Tomorrow is supposed to be a carbon copy of today, so come on out!
Early May sunrise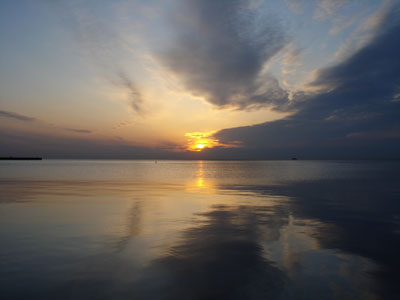 Carol and Dave