A 52.6F lake and a blustery 43F air temperature didn't dissuade us from getting out to L1 for a swim on Saturday morning. In fact, it was much more preferable in the water than it was waiting outside in the wind!
For a short while, it looked like we were going to get some sunshine. But the brisk winds soon brought in a ceiling of slate-gray clouds with no relief in sight looking out to the west. So we geared up in haste and headed out toward the lake.
The water level, as you can see from the pictures, was higher than it has been since I began coming out to L1 over the past 8 years. And when you combined this with the 2 – 4 foot swells, it didn't give us much of an opportunity to ease into the water. So rather than try to delay the inevitable, we pretty much just climbed down the first rung and plunged in.
Other than a neoprene cap, I went with the standard summer swim gear – jammers and goggles. Like last week, I went a bit past the 1/4 mile point before turning back. I was tempted to go for my first beach landing of the season, but my shoulder didn't seem to fancy that idea. So I turned around and swam a wide arc back to L1, so about 2/3 mile total.
The afterdrop was quite mild, and it would likely have been less so but for the slicing wind we had to endure both before and after our swim. Still, none of us would have wanted to miss out on yet another Spring adventure!
Grey wall at dawn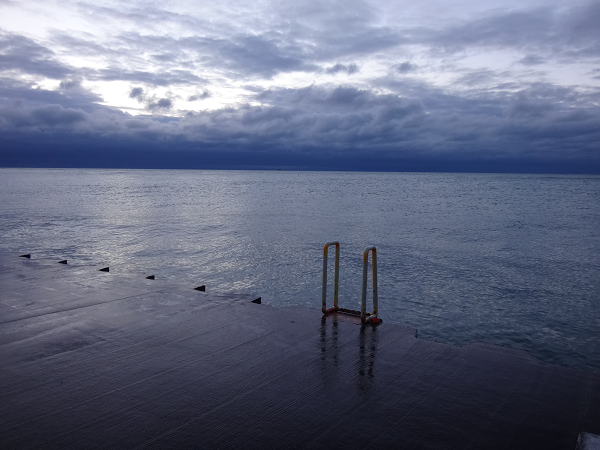 Spectators
Getting ready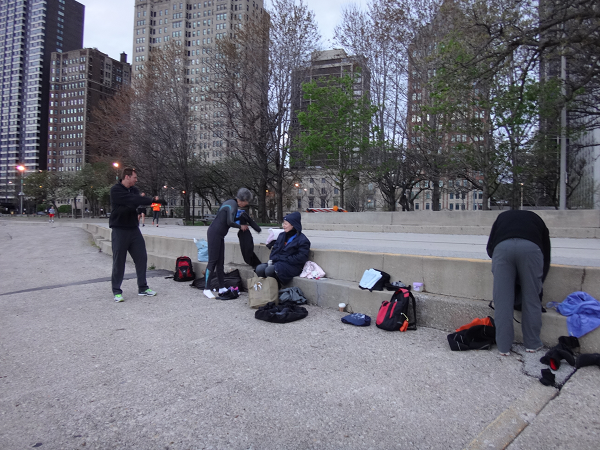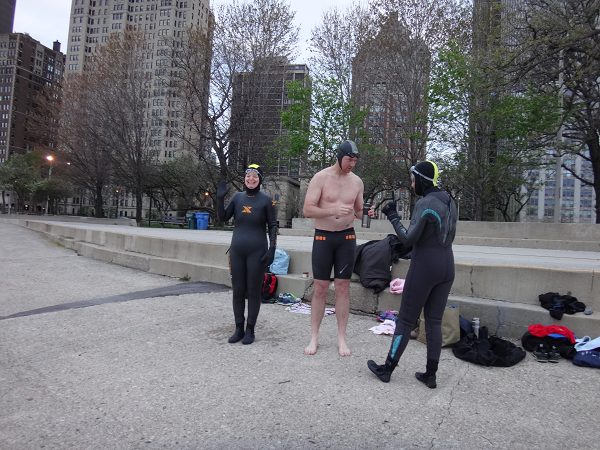 Swim start!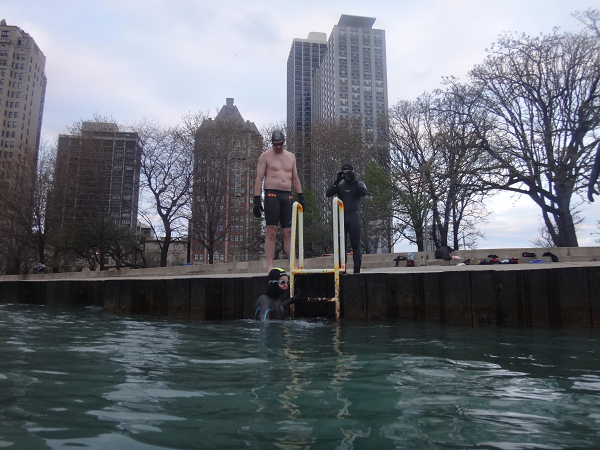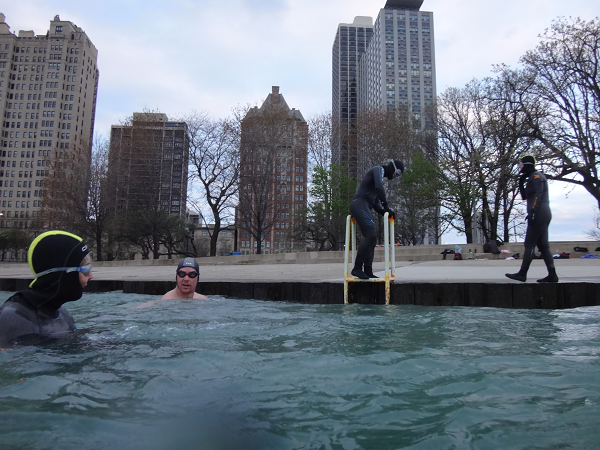 Keeping it in the family!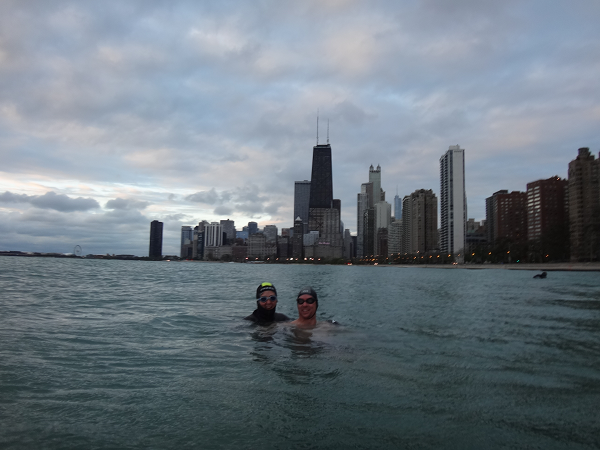 Carol, Lake Monster 400 (way to go!)