Swim Report – March 25, 2017 – Spring Swells
The transition to Spring is never a pretty process. Once the days lengthen beyond 12 hours and the lake temperature shatters the 40F ceiling, newly awakened forces unceremoniously dethrone Old Man Winter. But being the cranky sort, he tends to throw a juvenile tantrum in the week or so following the vernal equinox…
While I was hoping for the 70F air temperature we had on Friday, I readily accepted the 42F weather that Ma Nature gave us on Saturday morning. And imagine my utter glee when the lake temperature came in almost exactly the same at 41.4F!
Because there was a sustained 10mph east wind, intermittent drizzle, and some rather vigorous swells, I went with the short sleeve neoprene top, shorts, gloves, boots, and hood – my pared down winter gear setup. I also had a healthy layer of shea butter underneath these items as well as on the exposed areas of my arms, legs, neck, and face. As such, I was able to tolerate the water conditions very well – not to mention that I had extremely supple skin afterwards…
I got in about 1/3 of a mile overall. I was planning on going a bit further to get in 1/2 mile, but the swells had intensified while I was in the water. And since I was swimming closer to the wall, I did not want to risk getting pushed too close to the side.
After I got out, I quickly changed back into my dry clothes. Even though I had to endure that pesky breeze during this process, it was nowhere near as uncomfortable as it has been during these past few months.
But the best part was that the dreaded afterdrop was greatly diminished – i.e. I wasn't in a frozen zombie-like trance during the walk from L1 to my car. And that alone tells me that Winter is gone for good!
Foggy skyline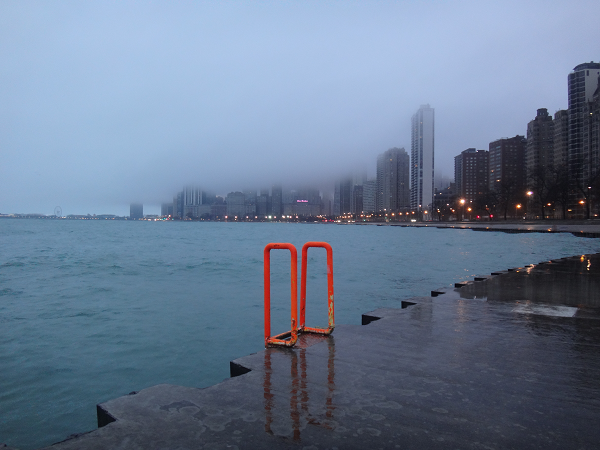 Dreary swim site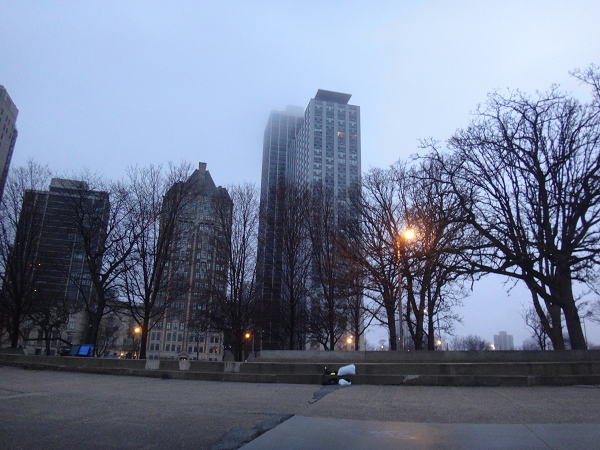 At the 1/8 mile "swimmers shrine"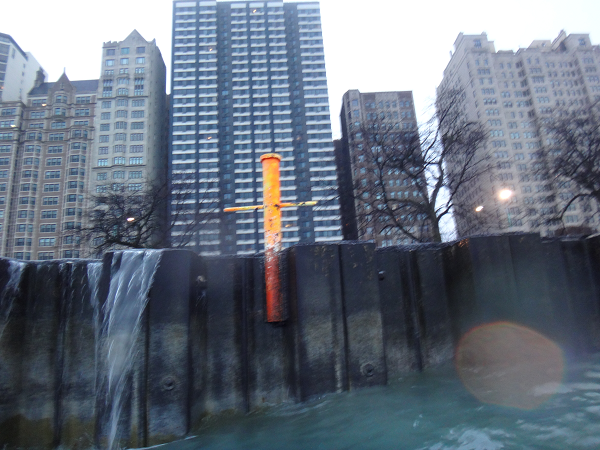 Heading home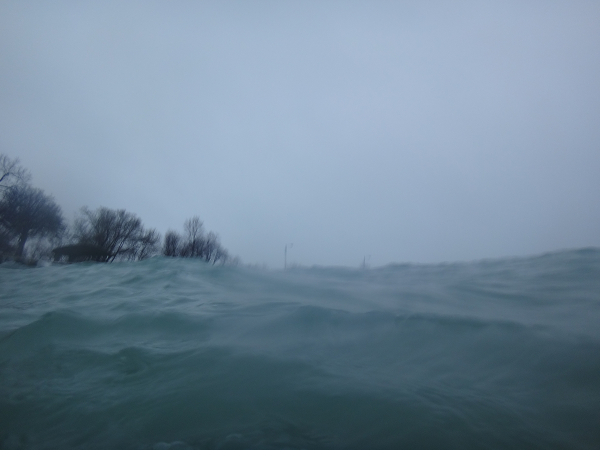 Almost there!
In-swim video