Swim Report – March 23, 2013 – Intractable Old Man Winter
Nick and I met out at Tower Beach today versus Sunday since the forecast for tomorrow calls for high winds and snow. Happy Spring from Chicago!
The air temperature was a tad bit nippy at 29F with the lake temp coming in at an estimated 35F. But fortune favored us with clear skies and an intensely bright sunshine that took the cutting edge off of the cold.
We did just under a half mile altogether. We had some light swells, but nothing that interfered with our swim. So I can't make any excuses for my rather convoluted route!
Icy entry point
Nick mid-swim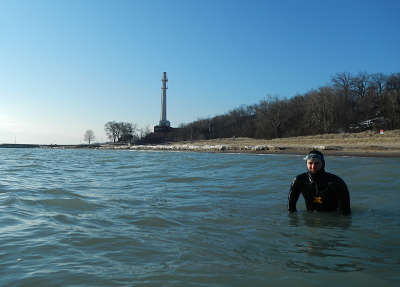 Self-portrait in the sunshine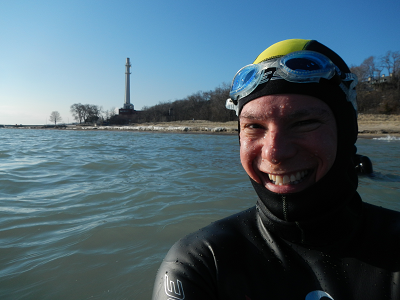 Last shot before exiting!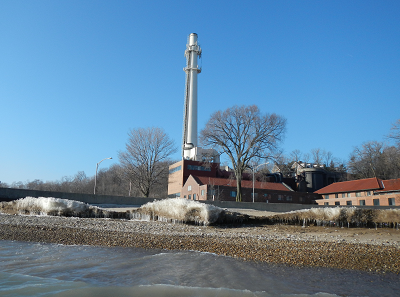 This morning's video: