Nick and I trekked over to L1 about a half hour before sunrise. It was still dark enough to see the crescent moon, and there was a layer of fog out in the horizon that made the water crib look like an enchanted castle. We waited around for the sunrise at precisely 6:58am (which was an amazing show itself) and got geared up shortly thereafter for our first out-and-back swim to Oak Street Beach of 2012.
The water came in at a tepid 46F, so I went with my fullsuit, neoprene cap, and goggles. My hands and feet were a bit chilly throughout the swim, but the sun helped take the edge off of things. And by the time we hit the beach, I was quite acclimated to the water. In fact, after we got back, I was able to do a 1/8 mile swim sans wetsuit quite comfortably.
Bottom line, if you slept in, you missed yet another amazing morning out at the greatest swimming spot on the planet!
Crescent moon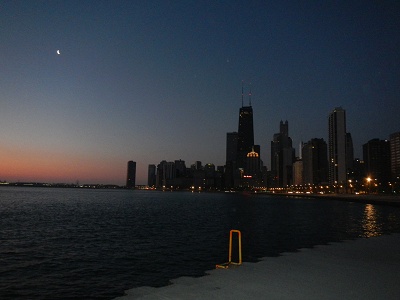 Crib in the fog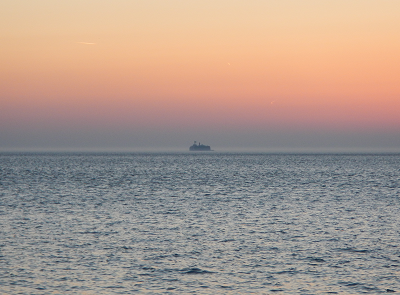 St. Patrick's Day sunrise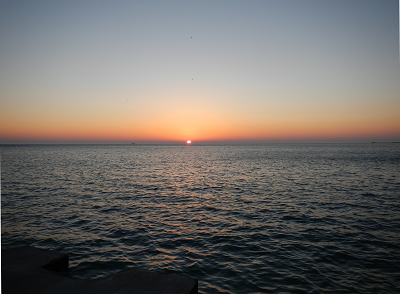 Double checking the lake temperature!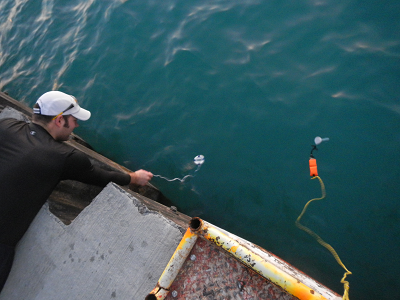 Nick at the beach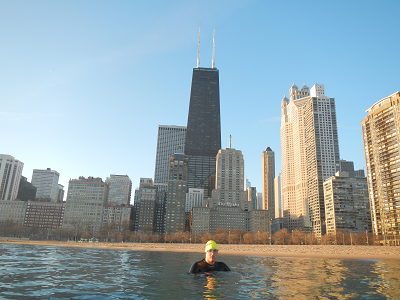 The author at the halfway point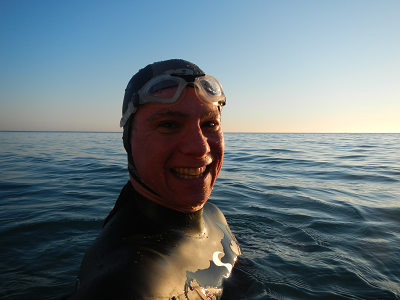 Today's video compilation!