Swim Report – March 11, 2012 – Springtime at Tower Beach!
The one good thing about losing an hour this weekend was that we got to catch more of the sunrise on our way out to the beach. And it was a fantastic one!
Dave, Nick, Mike and I met out at Tower Beach at 7:30am. And despite the weatherman's dire predictions for overcast skies, the lake conditions were ideal for swimming. We had clear skies, abundant sunshine, and calm waters with the lake temperature coming in at a toasty 43F!
The four of us did an out-an-back swim parallel to the shore (about 1 mile total). A slight breeze picked up at the end of our swim, but we were practically out of the water at that point. Dave and I hung out in the lake for a few more minutes without our dive hoods, and it felt great to be able to dunk my head in the water without getting a screamer of an ice cream headache. Spring is coming early this year!
Sunrise
Heading out to the lake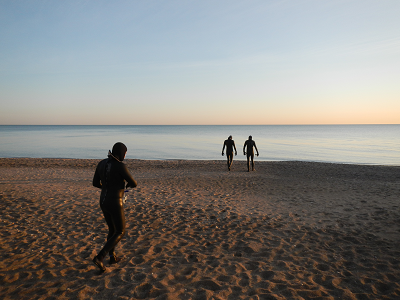 At the halfway point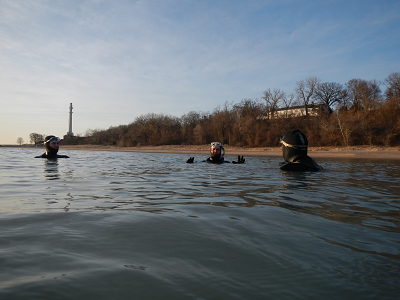 Catch of the day!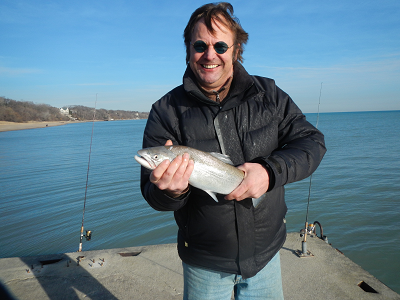 Today's video