Since some kind soul was kind enough to give Ladder 1 a much needed makeover, we congregated at Ladder 2 this morning. The water temp came in at 68F with ideal swim conditions.
About 20 minutes into the swim, a majestic sunrise broke through the clouds and lit up the swim area and skyline like a bright yellow torch. I actually stopped swimming at that point and gave Mother Nature a salute along with a rather forcible cheer. Great stuff!
Pre-swim skyline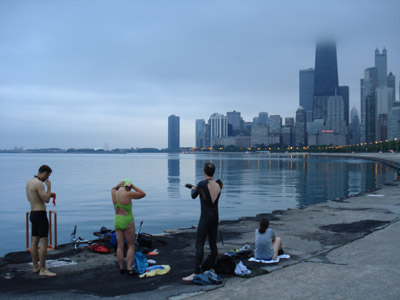 New Lake Monsters Michelle (#55), Beth (#56), and Keith (#57) – Congrats!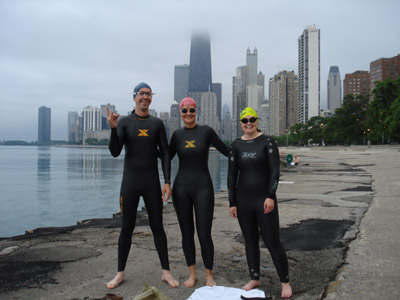 Today's video: