Saturday turned out to be a real scorcher with the air temp reaching 94F by late afternoon. Fortunately for us, we got in a swim in near perfect conditions while it was still marginally tolerable outside!
In the final weeks leading up to the Summer solstice, the days are still getting longer but by smaller and smaller increments. So instead of sunrise occurring 10 minutes earlier each week, we're seeing only a minute or two difference from the prior week. Bottom line – 5:15am seems to be as low as it goes in this part of the northern hemisphere!
The unseasonably hot weather brought out many more people to the lakefront at dawn besides OWC swimmers. As the weather improves, were seeing more and more dog walkers, insomniacs, and late night club-goers all out in the wee hours of the summer mornings checking out the sunrise. It's a shame they've chosen to miss out on all the other great mornings!
As far as swimming, Saturday was THE morning to get out to the lake! The surface temperature reading came in at 61.4F. However, I strongly suspected to find much nippier readings below the surface as the lake was aquarium clear – which is a good sign that there are chilly thermoclines lurking underneath. And indeed, this proved to be the case!
But even with the bracing lower layers, the conditions couldn't have been more optimal. We had a magnificent sunrise which the images below cannot possibly capture adequately, and we had clear skies along with completely calm swimming conditions. Not only was this a real treat for all the Lake Monsters, but it was also the perfect scenario for our first OWC swim clinic of 2016.
On that note, a big congrats to all those who participated in the OWC clinic. How does it feel to now have an unfair advantage over all the other swimmers and triathletes? 😉
Daybreak colors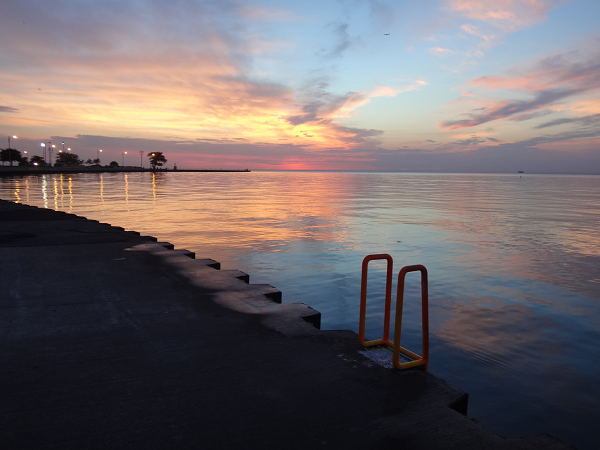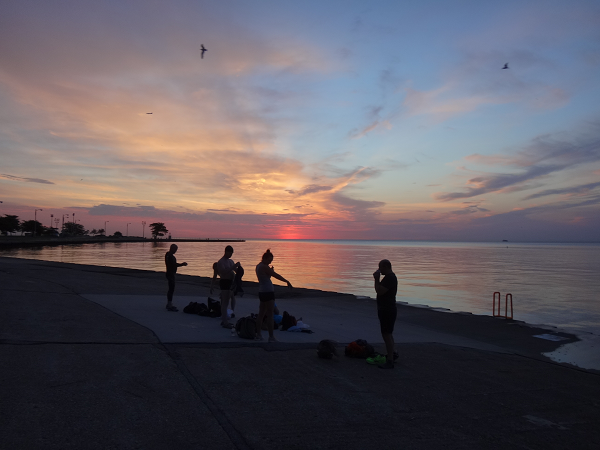 Sunrise!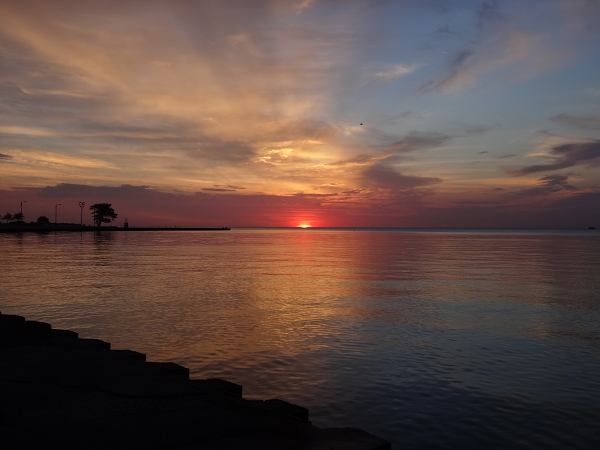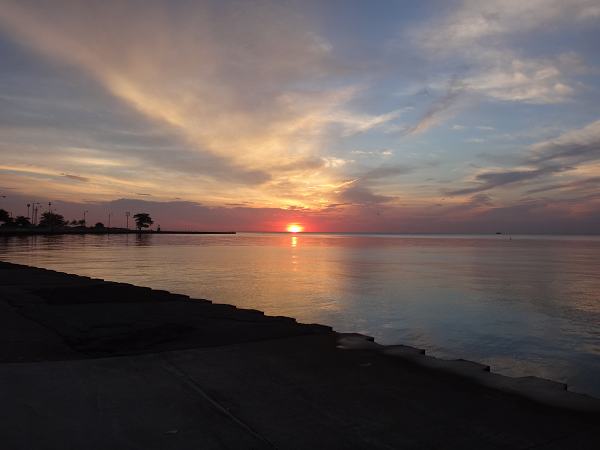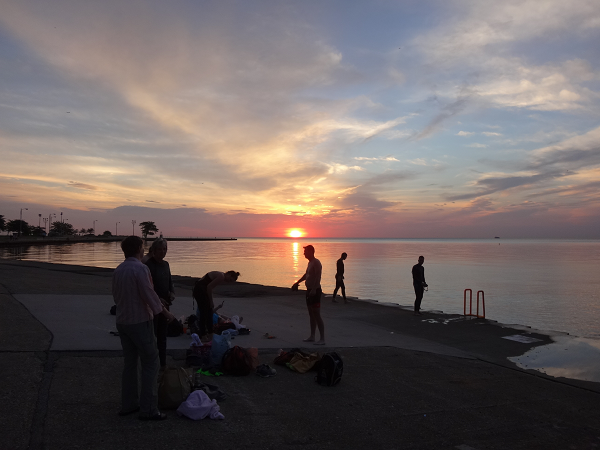 Swim start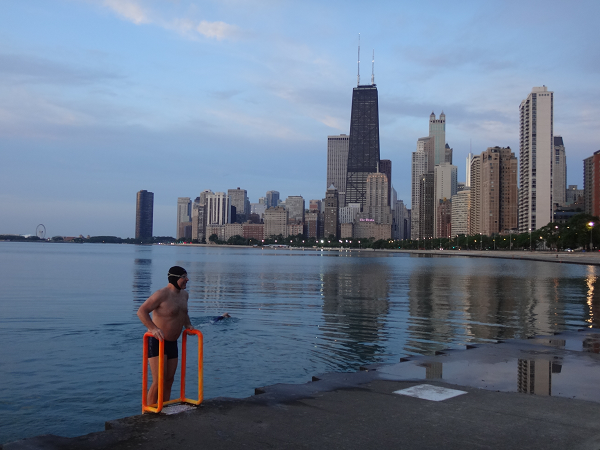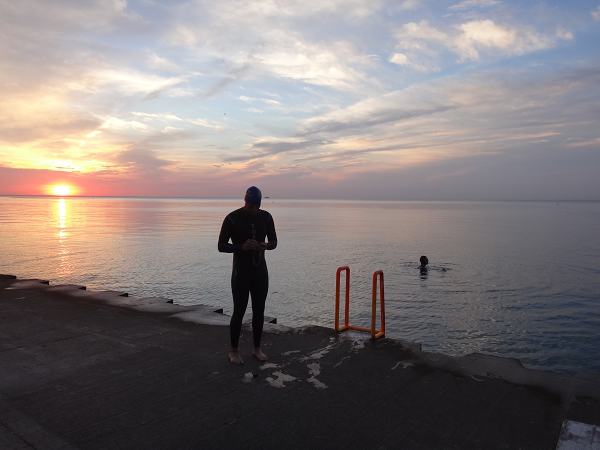 In swim shots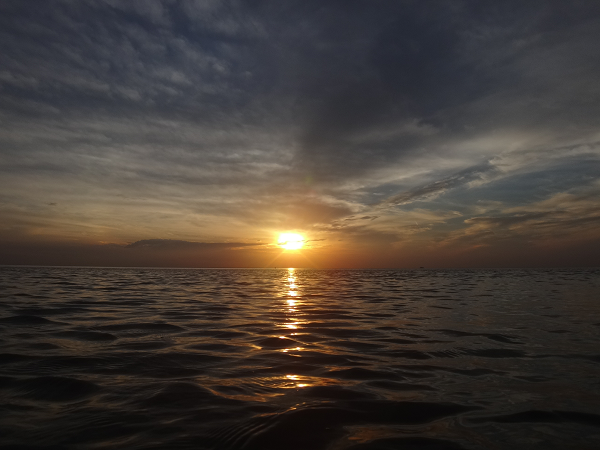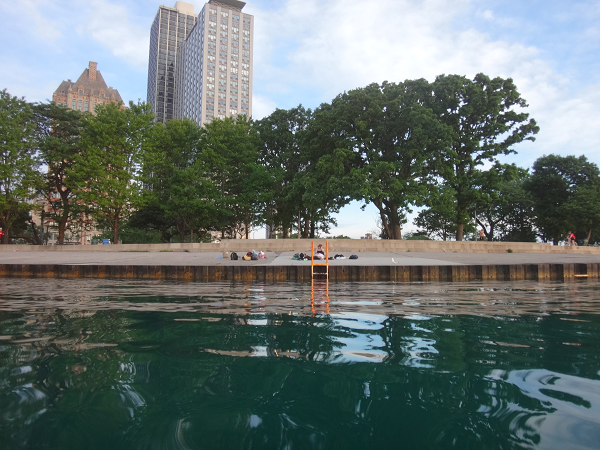 Back home!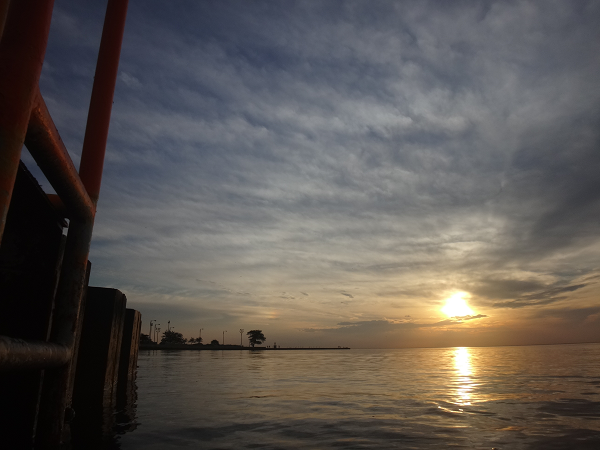 Every loves L1!