Swim Report – July 14, 2011 – Tropical chops!
I met up with new Lake Monster Brian out at L1 at 6:00am this morning, and the conditions were pretty choppy! We had a steady 5-10 mph wind coming from the southeast, and I was concerned that this might have brought in some of the colder water. Fortunately, that was not the case.
The lake temperature came in at a perfect 68F with no thermoclines. The swim itself was a bit of a challenge, but we managed to get in a short but vigorous workout while we were in the drink. All we were missing were Dave's inner tubes!
Brian, Lake Monster #118 (congrats!)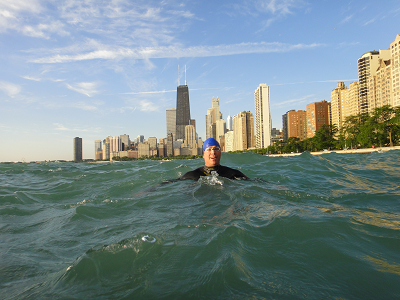 The elusive L1 pineapple makes another appearance