I parked by Clark Street and was instantly facing a dilemma. On one hand, I needed my coffee after a restless night of sleep. On the other hand, I could see some amazing pre-sunrise colors already appearing on the eastern horizon.
Coffee won out, so I really had to hustle to get out to L1 to in time for the sunrise!
I knew it was going be a great one as I could see several people out there already with very large and sophisticated cameras. This group has a second sense about predicting the better mornings. Fortunately, I got to the lake front just in time for the grand entrance!
I took several shots before the sun disappeared behind a cloud bank. While it was temporarily obscured, we started getting our gear together to get into the 36.4F lake. We lucked out in that we had a very calm lake with just slight wind gusts. Plus, once the super bright sun reappeared a few minutes later, we had ideal swim conditions.
As far as gear, I went with my gloves, boots, hood, and neoprene shorts, and neoprene short sleeve top. I also added a short sleeve thermo shirt underneath it all so I could swim a bit more comfortably. This turned out to be the perfect set up as I was able to get in a 1/2 mile without any real discomfort.
Post-swim was somewhat of a challenge. While the 54F air temperature and abundant sunshine really took the edge off of the afterdrop, it was still a bit more lengthy than I expected. This was due to me spending so much more time in the water compared with previous weeks.
But, of course, I'm not complaining at all about any of this!
Sunrise sequence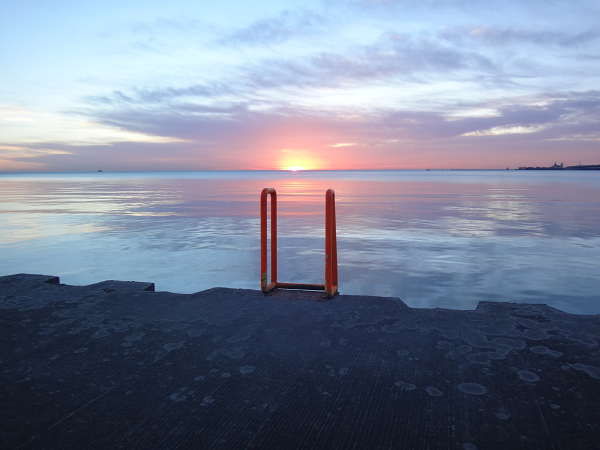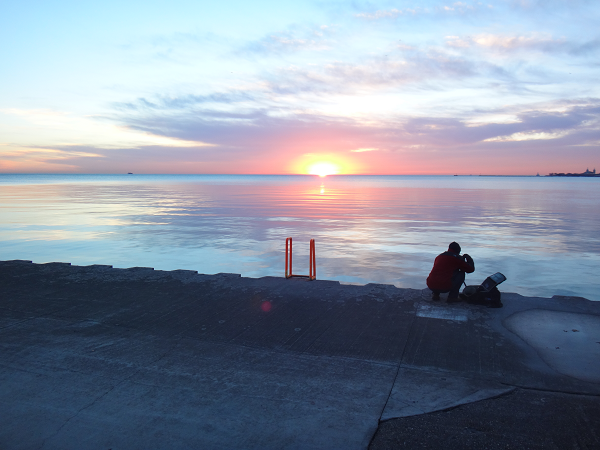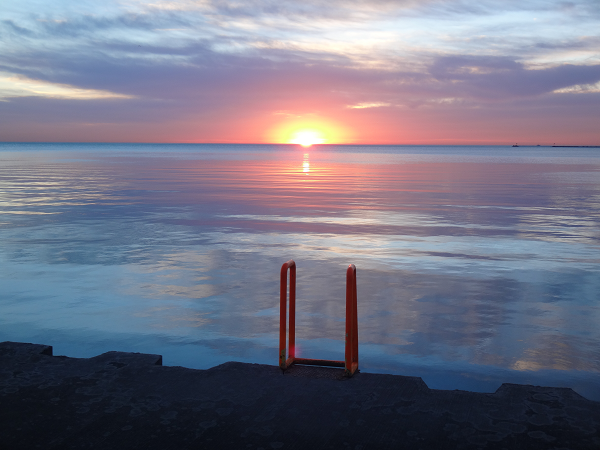 L1 visitors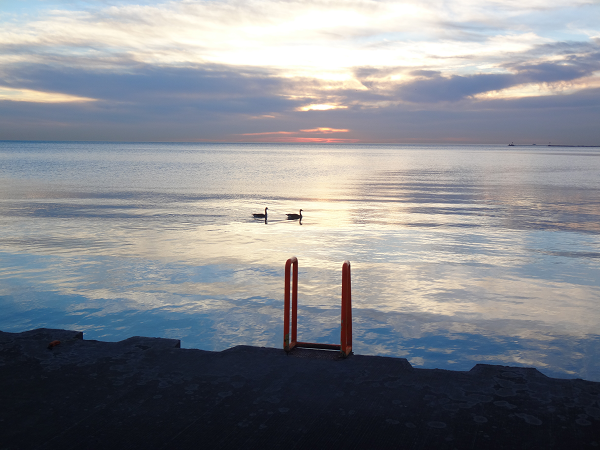 Plane, moon, skyscraper shot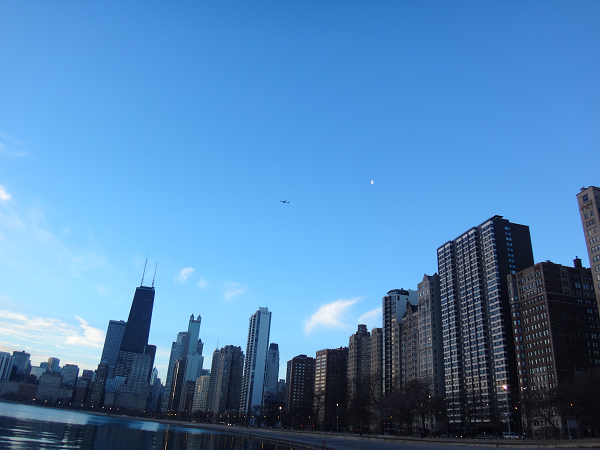 Pre-swim puppies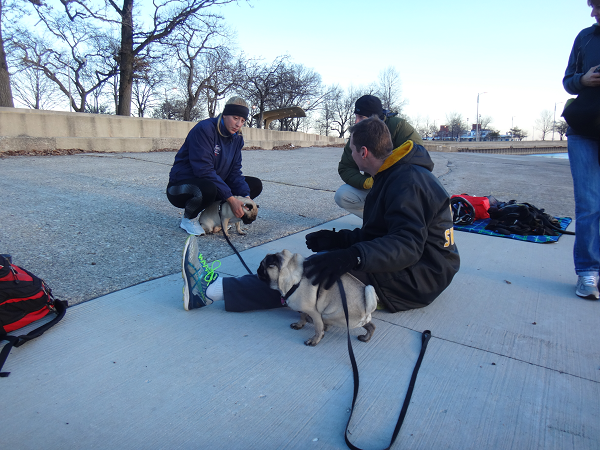 The sun reappears!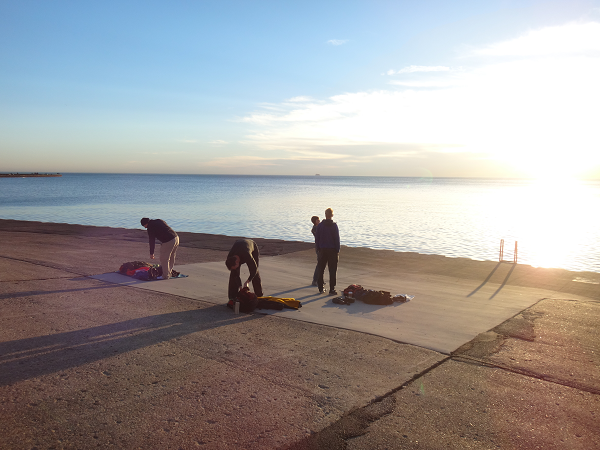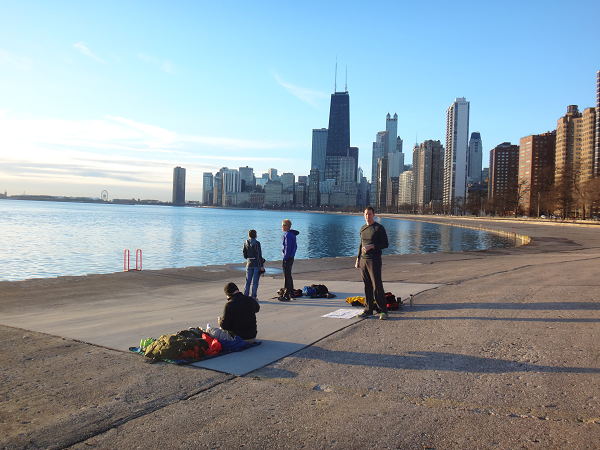 Lake Monsters in their element