Swim Report – December 13, 2013 – New Ice Monster!
Dave and Mike met up with new Lake/Ice Monster Helen earlier today out at Tower Beach. Helen first gave it a whirl in her wetsuit, but then decided to forego the neoprene altogether for a 5 minute swim – which probably felt like an eternity in the 33F lake!
Regardless, since you got in a swim in the sub-35F zone, you've earned your Ice Monster stripes, Helen!
Helen, Lake Monster 283 and Ice Monster 13 (congrats!)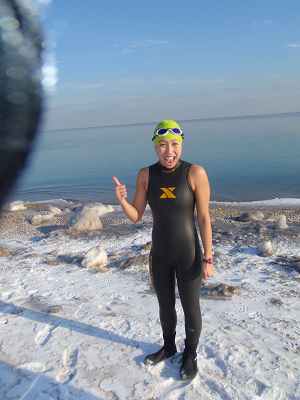 Dodging the ice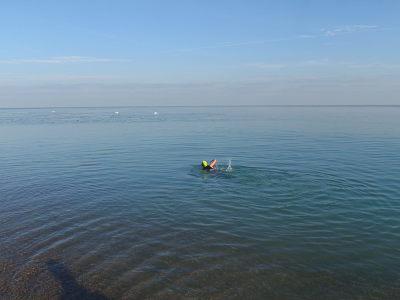 Helen and Dave post-swim
Swim video